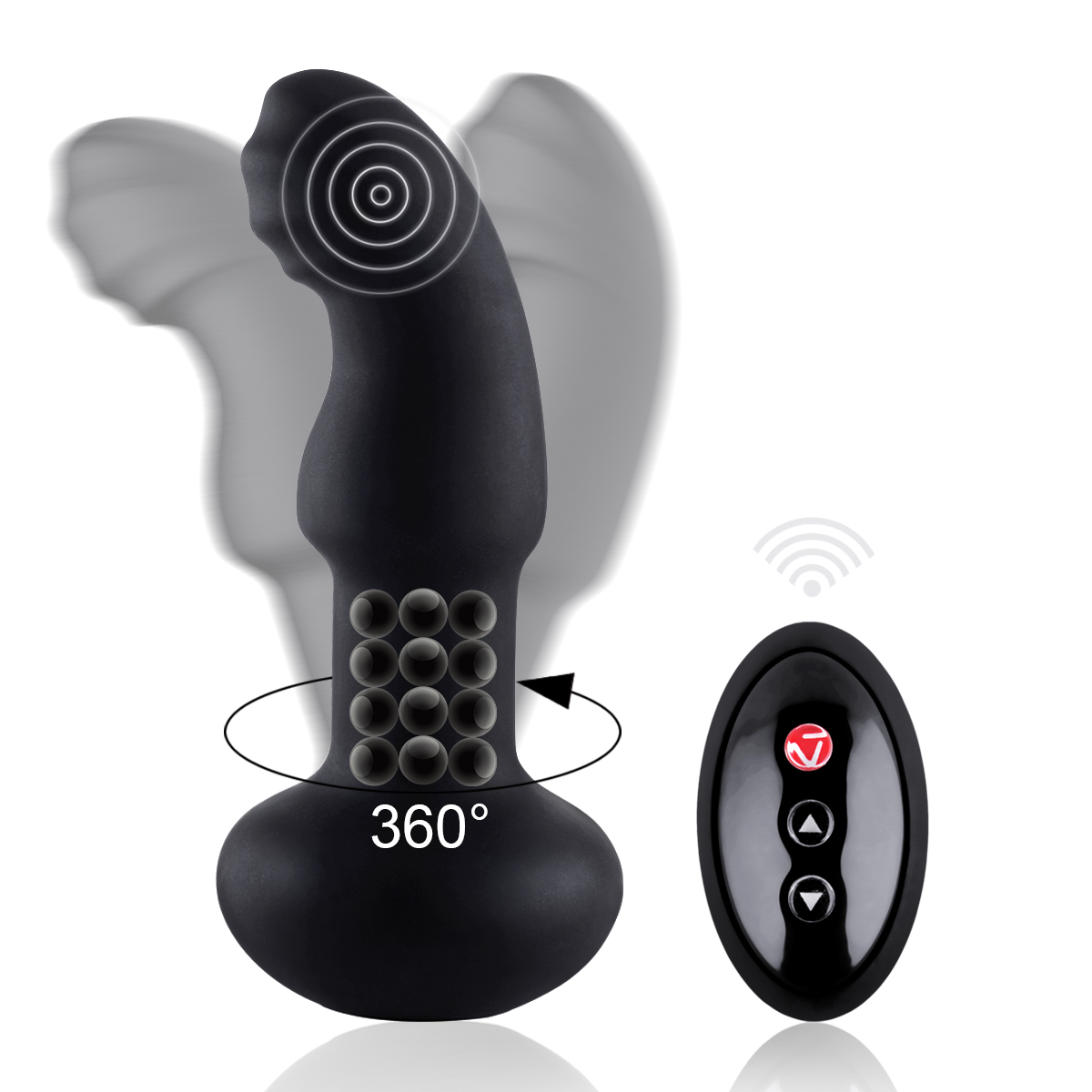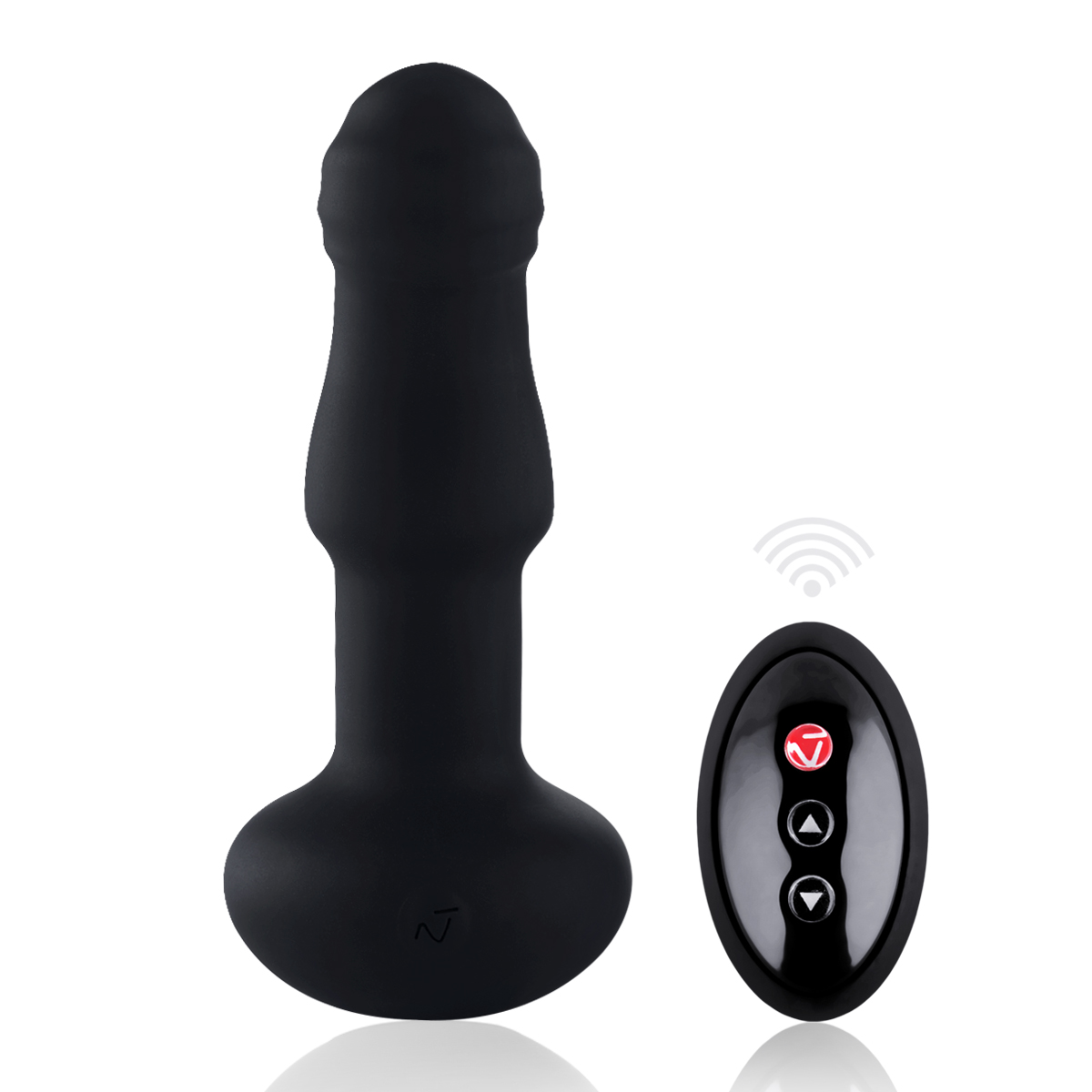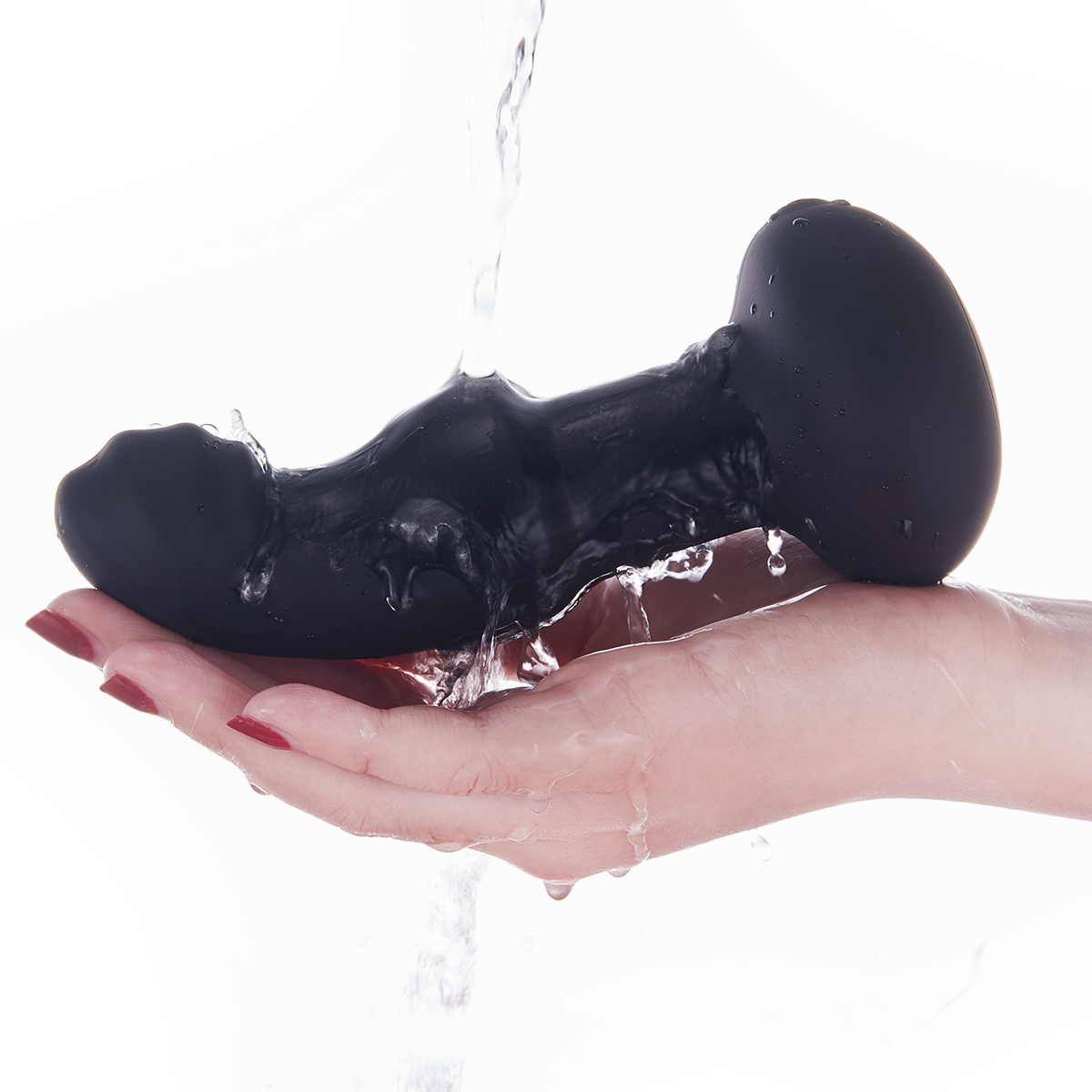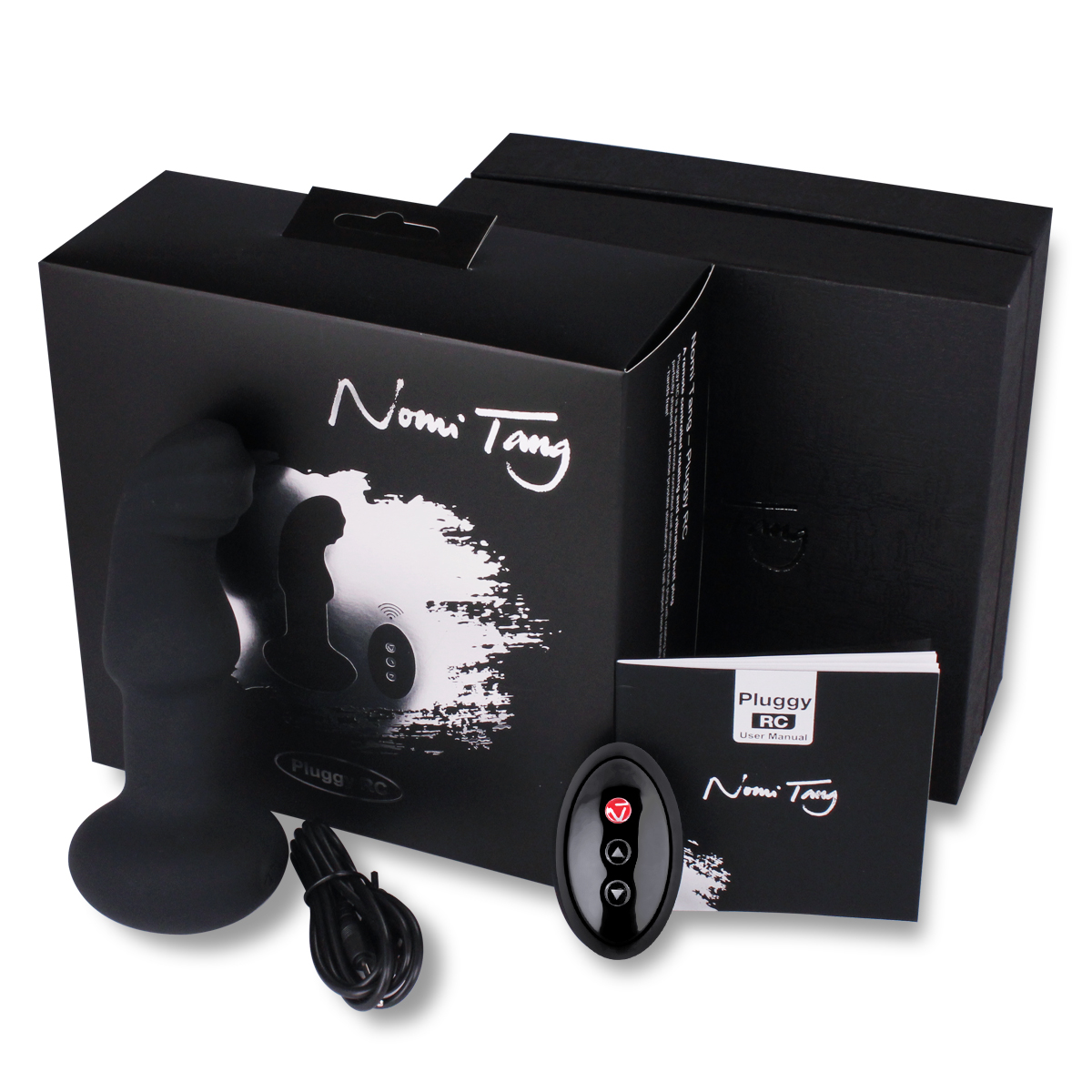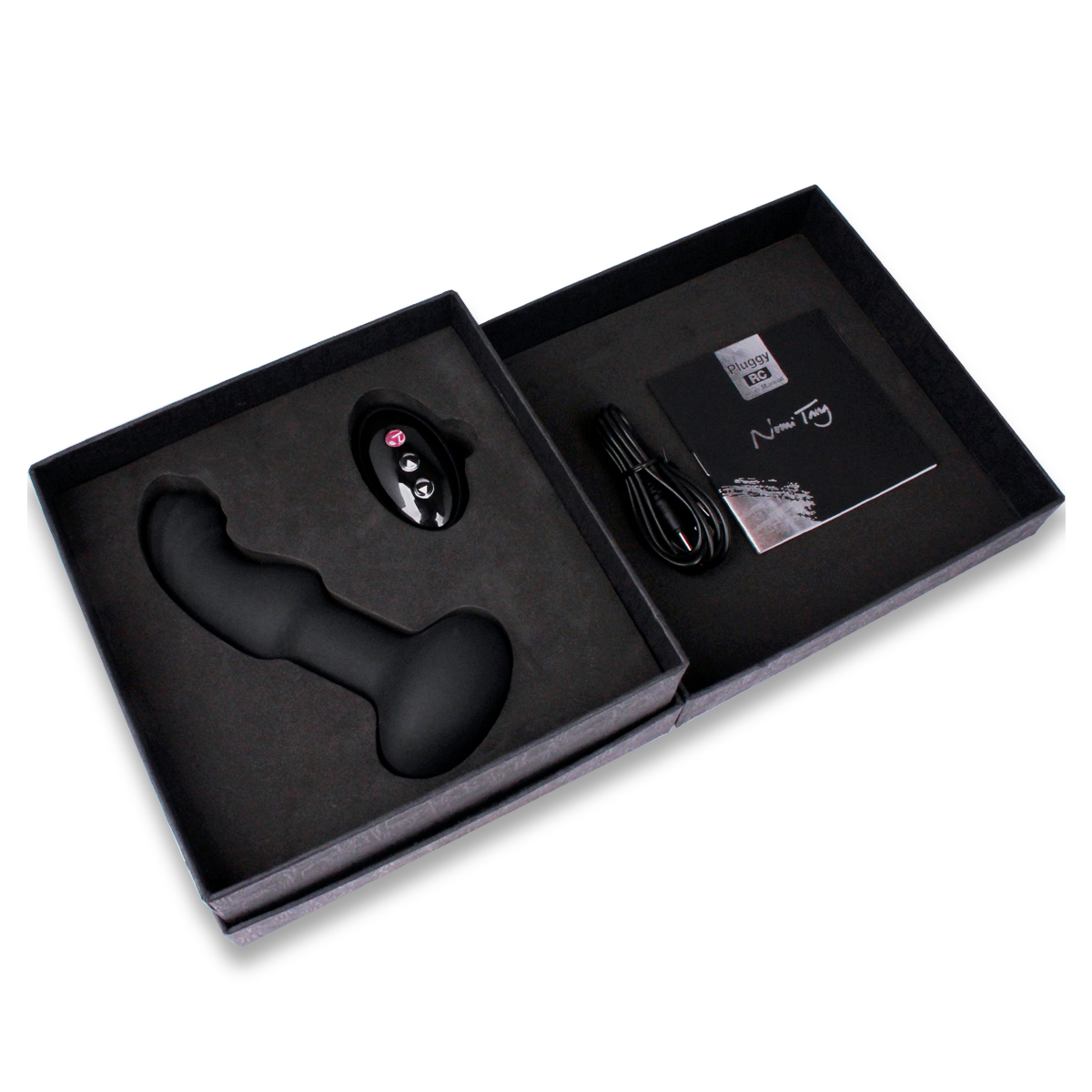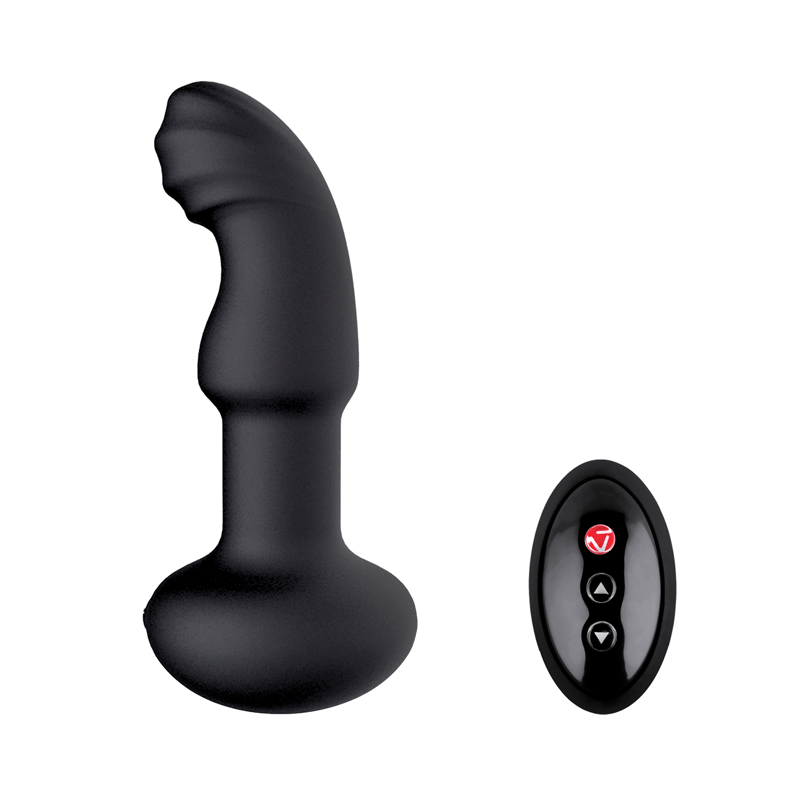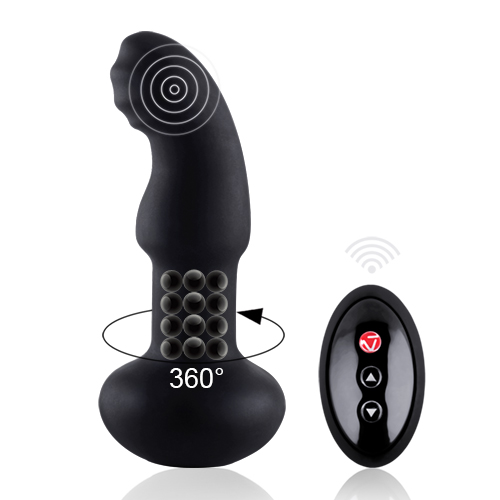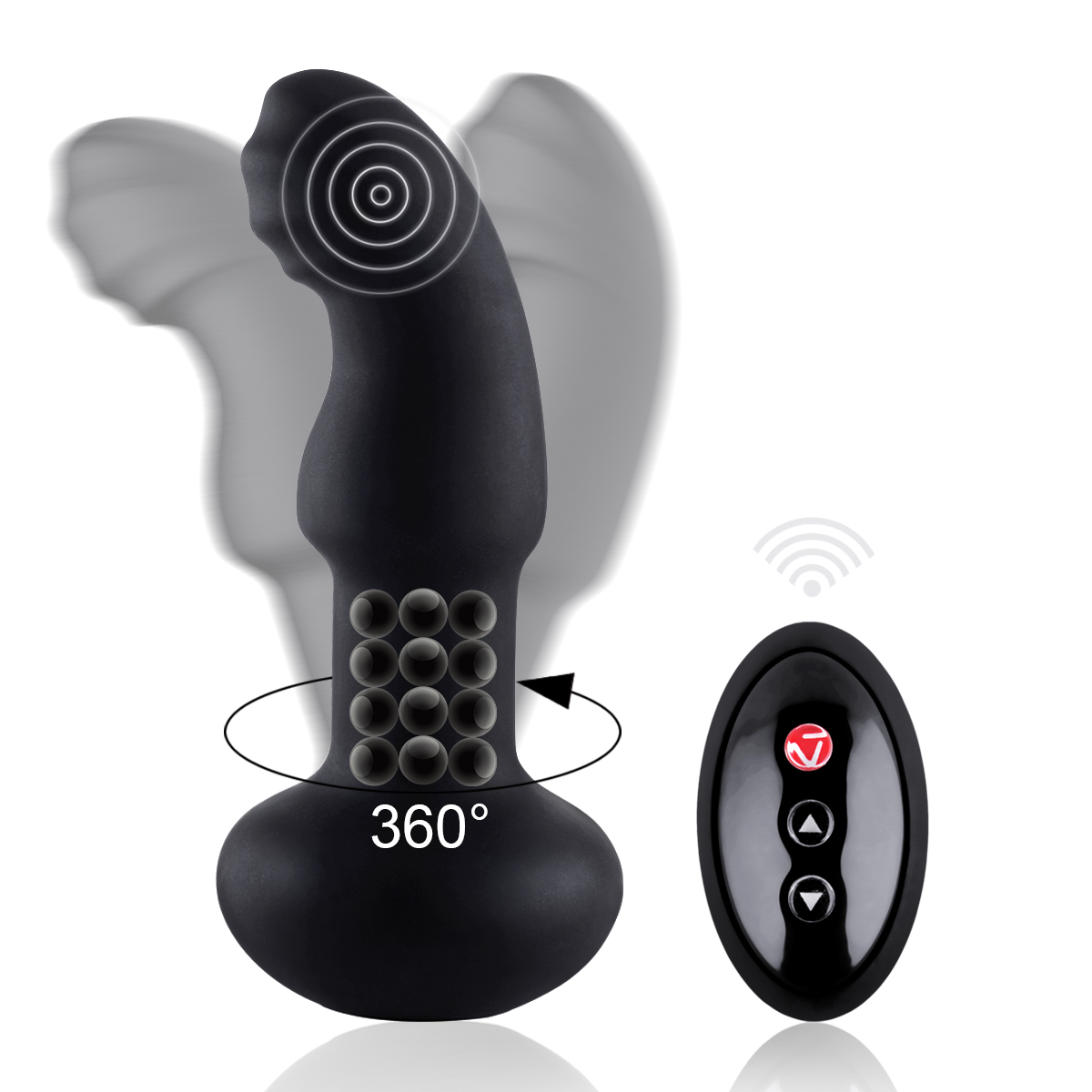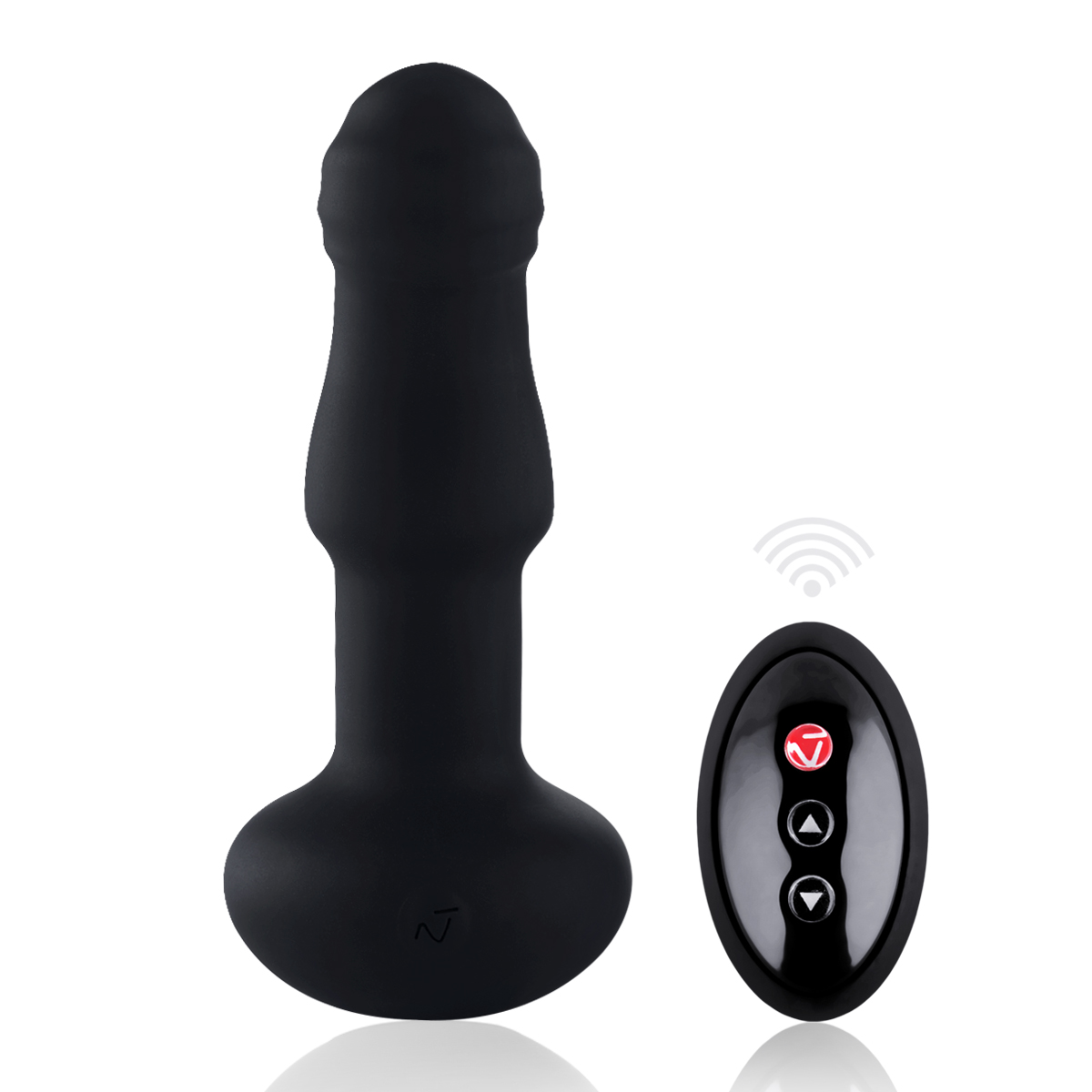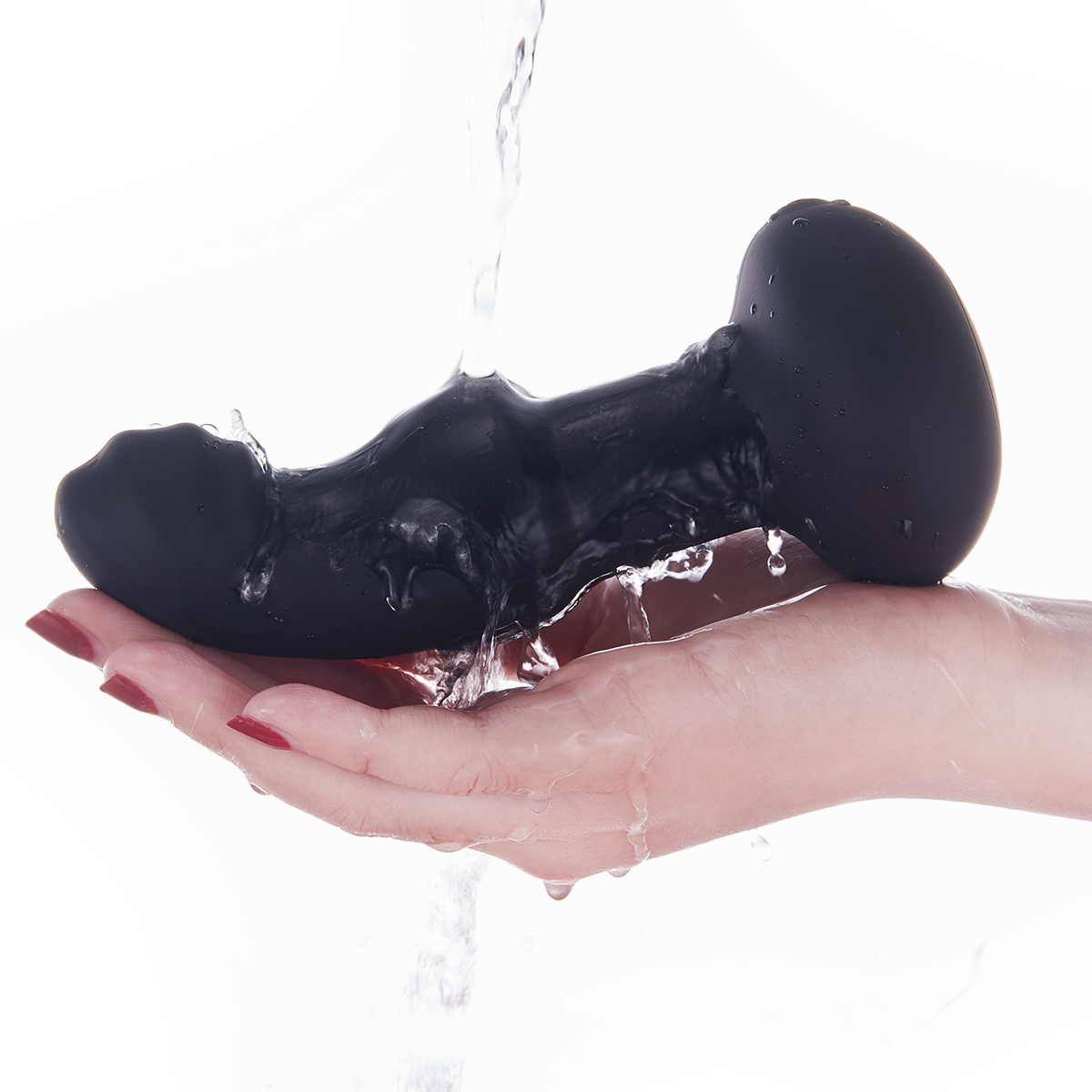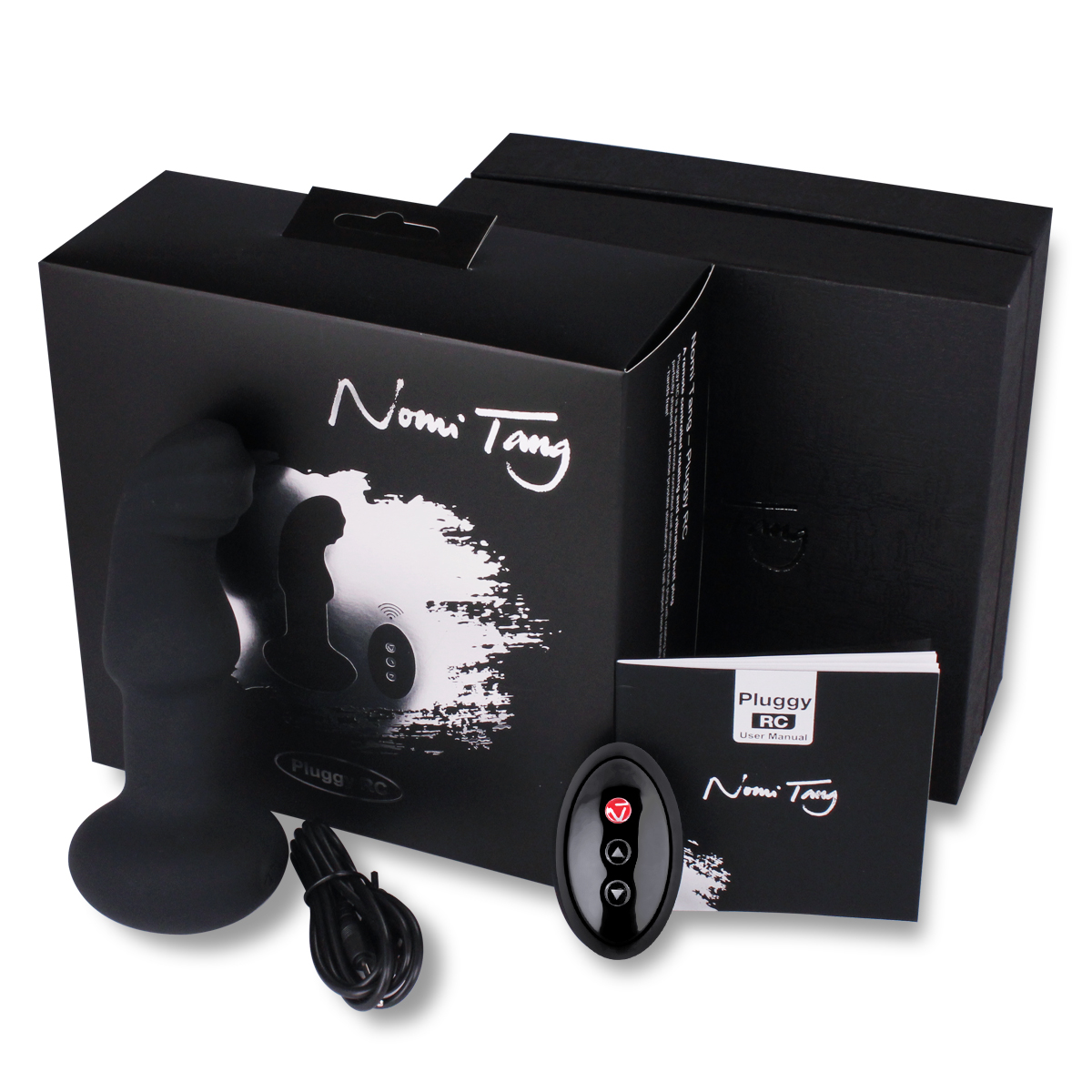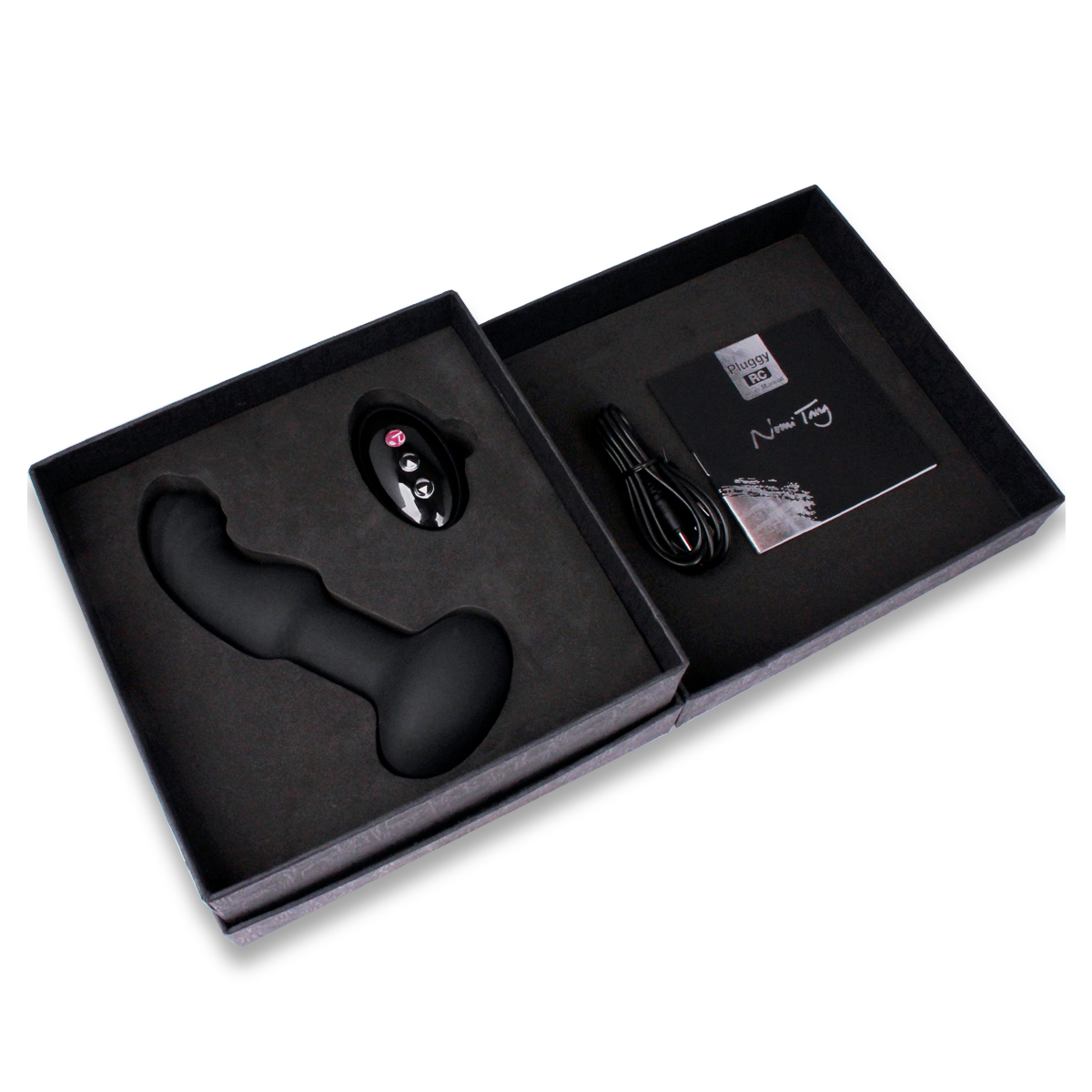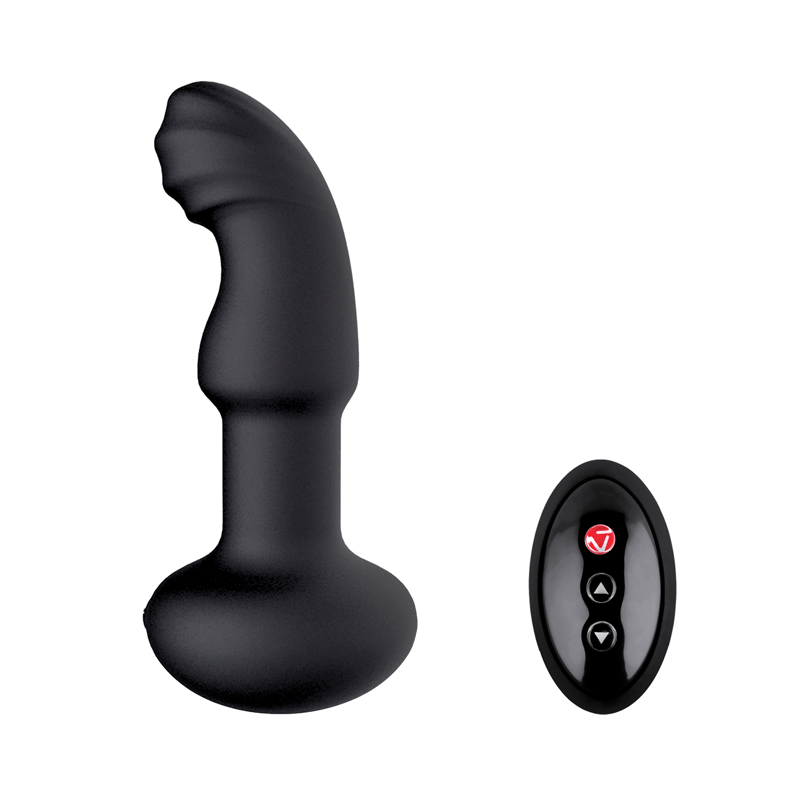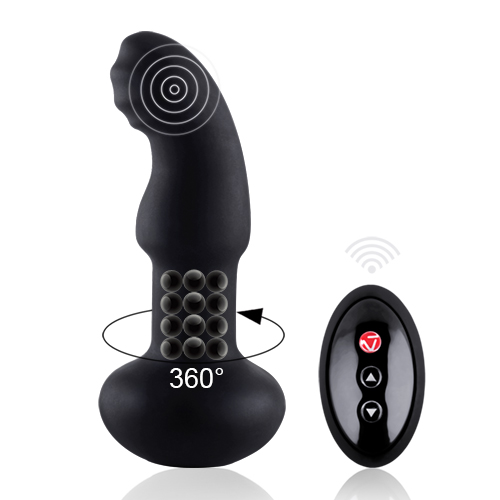 Free shipping
Available, delivery time 5 days
Product number:
NT-MP-003-bk
Product information "Pluggy RC"
'Pluggy RC' is a special remote controlled dual stimulation butt plug with rotating beads and a vibrating contoured tip, which is perfectly shaped for a precise prostate stimulation. The ball shaped base literally allows sitting and gyrating your way to orgasm - hands free!
'Pluggy RC is the perfect remote controlled male prostate vibrator, which can also be used as hands free vibrator.
Features:
• Two independent motors, powerful vibration and rotating beads
• Spherical base - provides good grip and allows hands free operation
• Fully covered with soft FDA grade silicone, seamless finish
• With remote control, easy operation
• 5 vibration patterns , 5 rotating functions
• Quiet operation
• USB rechargeable
• Waterproof up to one meter
Specification:
| | |
| --- | --- |
| Materials: | FDA grade silicone |
| Size (mm): | Height: 153mm, Width: 32mm, Depth: 65mm (at base) |
| Weight | 0.164kg (net weight), 0.550kg (gross weight) |
| Power Source: | Rechargeable battery |
| Charging: | 2.5 hours |
| User Time: | 1~3 hours |
| Contents: | Pluggy RC, remote control, user manual, USB charging cable, luxury gift box |
---
ive used prostate toys in the past and have got bored of them pretty quickly. even the multiple setting ones seem to only be slight variations of each other with not much power and precision, Until this one. It arrived in a sleek stylish and discreet package, which obviously had nothing to do with how it felt but immediately it elevated the product far from being a seedy little toy I bought in secret and tightened my anticipation to try it out. Rather then spearhead my prostate with a clunky design its unique shape fit inside me perfectly and once I got it going the real fun started. Its settings are various and plentiful and with the rotating ballbearings I was able to stimulate areas that regular prostate toys don't hit. Its bulkier base means its easy to insert, remove or manoeuvre as well as sit on it rather then just being on your back with it. All in all I am extremely happy with the 'Pluggy RC' and am super excited to wear it out! ?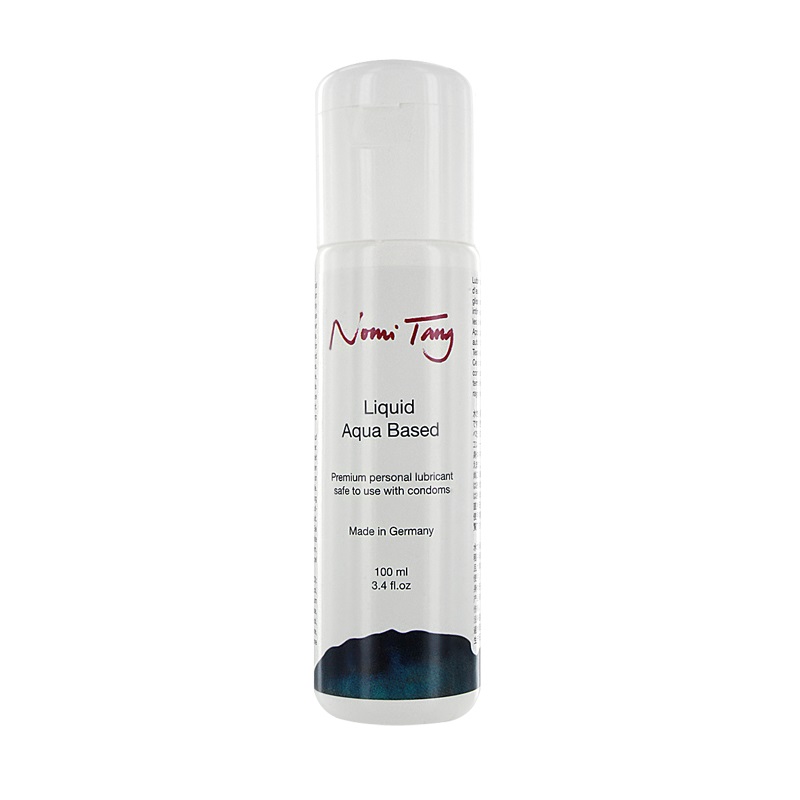 Hands down – personal lubricant is a must-have on every night desk! Not only does a good lube protect your sensitive parts from dry friction, it also enhances the enjoyment of intercourse, whether you are playing with yourself, with a partner or with a pleasure object. Nomi Tang's Liquid Aqua Based is not just a great lubricant for sex with your partner but especially when playing with pleasure objects used for insertion, make sure to use plenty of lubricant. We developed Liquid Aqua Based together with a well-known German cosmetics specialist so that it specifically supports the natural female lubrication. It has been dermatologically tested and is safe to use with condoms and all kinds of toys. Features: • High yield • Non sticky, odorless • Does not leave residue • Safe to use with condoms • Dermatological tested • Made in Germany Specification : Type: Personal Lubricant (water-based) Consistency: Crystal-clear, low viscosity Sizes: 30ml and 100 ml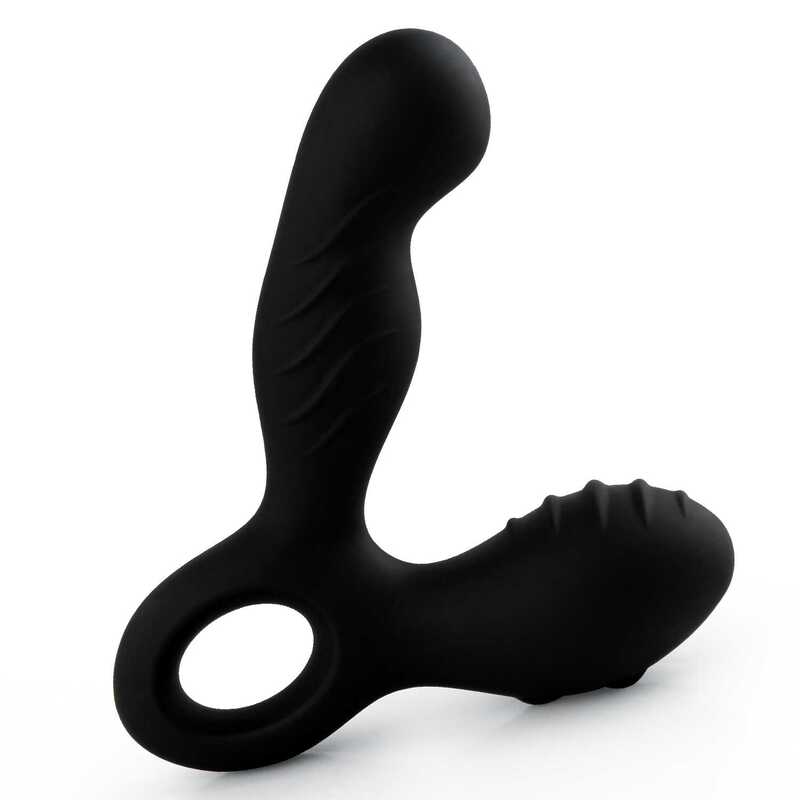 Spotty is one of the most iconic Nomi Tang products, a dual stimulation prostate massager which is 100% covered with FDA grade silicone and rechargeable on a USB port, the massager is fully waterproof up to a depth of 1m. As the name implies, Spotty works on the right spot, intended for P-spot massage (revolving head) and perineum stimulation (vibration). The whole product is seamlessly covered with medical grade silicone which also allows a great experience under water. It comes with 5 different vibration patterns and 3 different revolving functions intuitively controllable with separate controls for each motor. The product is very powerful and the ergonomic shape will help its user to experience unprecedented anal pleasure. Features : • Medical grade silicone • 5 different vibration modes • 3 revolving functions • USB rechargeable • Powerful and quiet operation • Completely waterproof and easy to clean Specification: Materials: FDA grade silicone Size (mm): Height: 135mm, Width: 128mm, Diameter: 19mm (at anus), 30mm (revolving head), 36mm (at base) Weight 0.164kg (net weight), 0.430kg (gross weight) Power Source: Rechargeable battery Charging: 2.5 hours User Time: 1~3 hours Contents: Spotty, user manual, USB cable, luxury gift box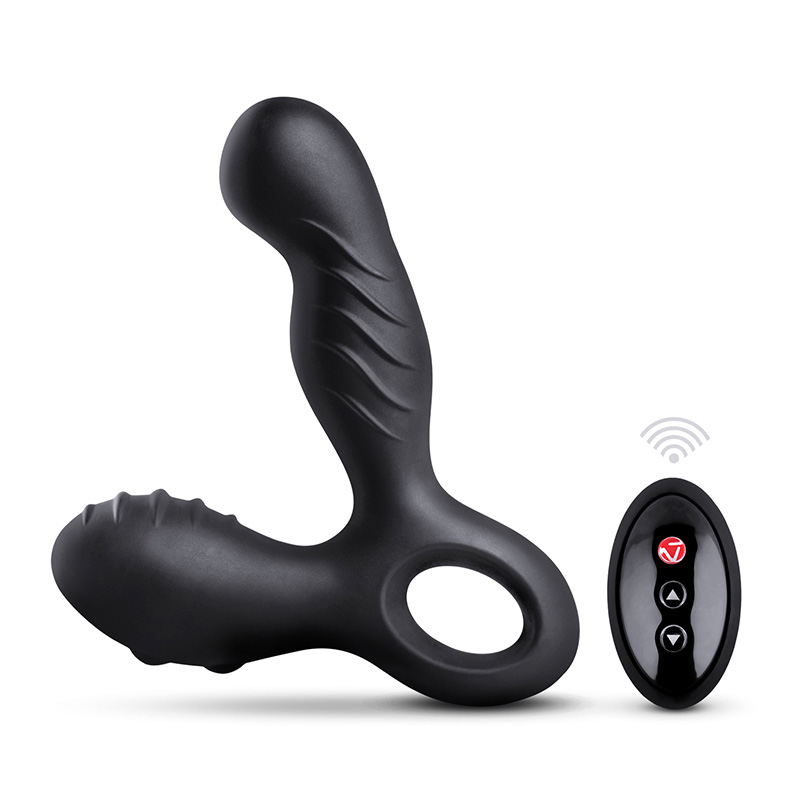 "Spotty RC" is a prostate massager with remote control, providing you more freedom and play options for your partner or yourself. You may play solo or with your partner within a 5 meter range. Spotty RC works on the right spot, intended for P-spot massage (revolving head) and perineum stimulation (vibration). This remote controlled male prostate vibrator may also be used as hands free vibrator. The product is very powerful and the ergonomic shape enables its user to experience unprecedented anal pleasure. Features: • Fully covered with soft FDA grade silicone, seamless finish • Two independent motors, powerful vibration • With remote control, easy operation • 5 vibration patterns , 3 revolving functions • Quiet operation • USB rechargeable • Waterproof up to one meter Specification: Materials: FDA grade silicone Size (mm): Height: 135mm, Width: 128mm, Diameter: 19mm (at anus), 30mm (revolving head), 36mm (at base) Weight 0.164kg (net), 0.430kg (gross) Power Source: Rechargeable battery Charging: 2.5 hours User Time: 1~3 hours Contents: Spotty RC, remote control, user manual, USB cable, luxury gift box