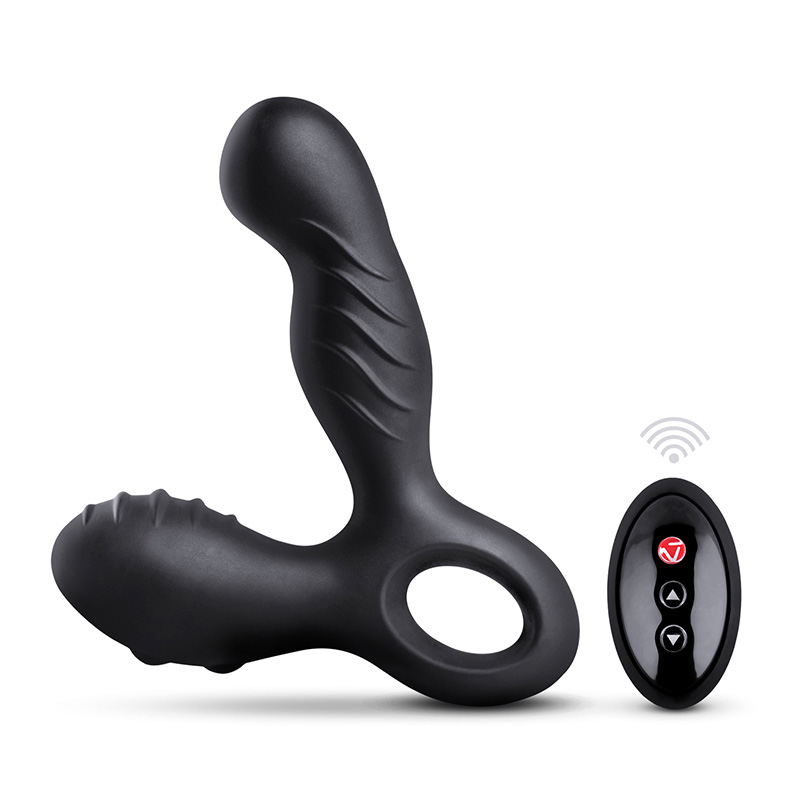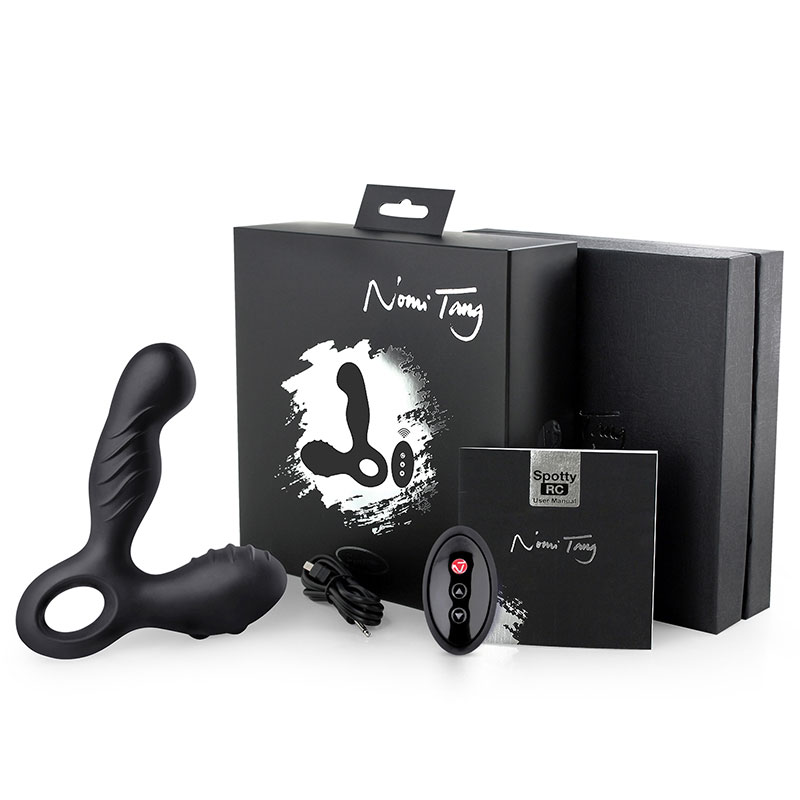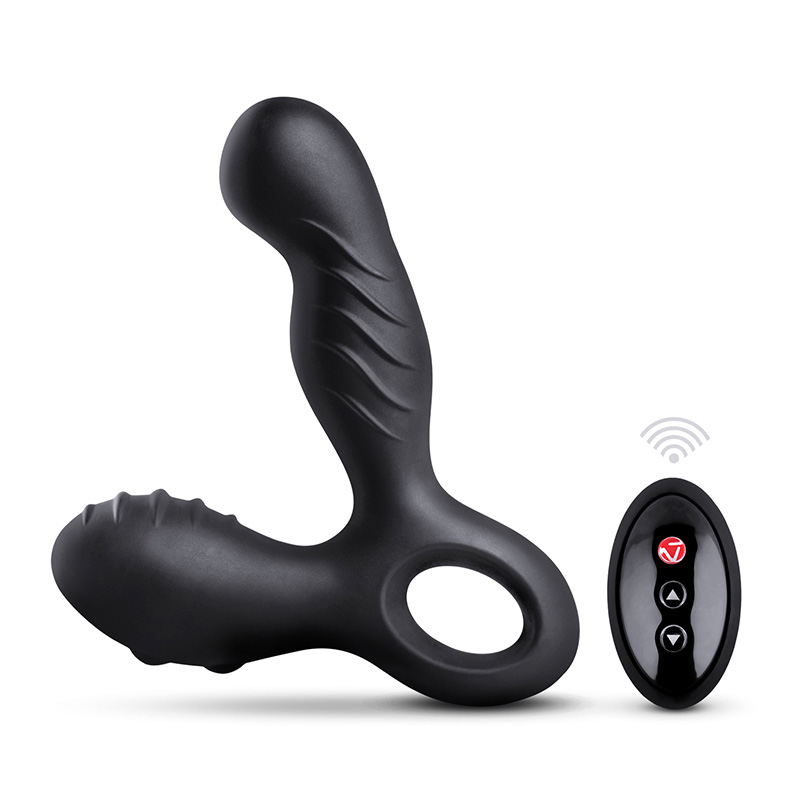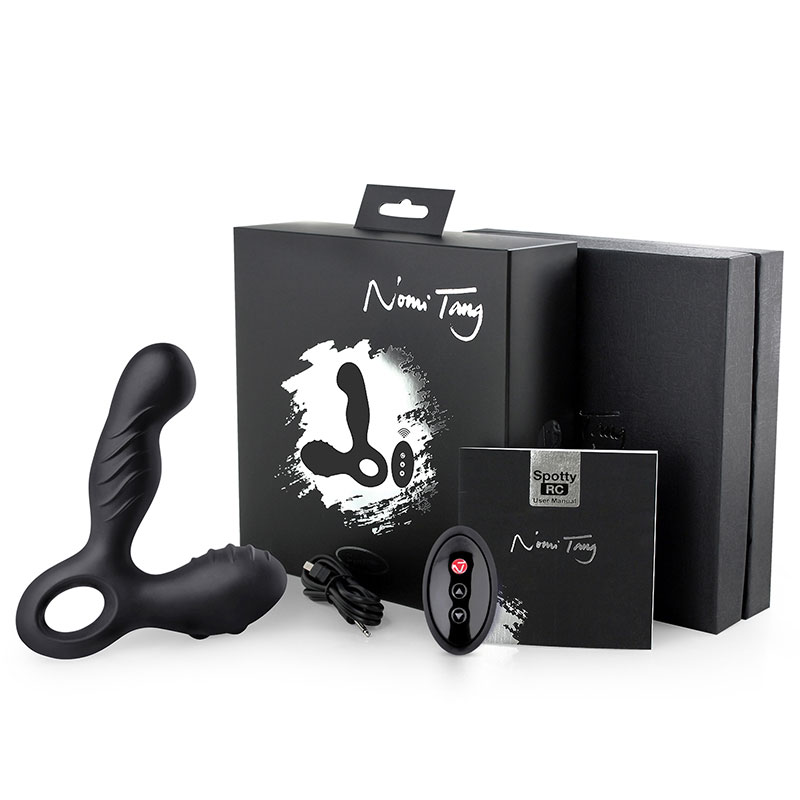 Free shipping
Available, delivery time 5 days
Product number:
NT-MP-002-bk
Product information "Spotty RC"
"Spotty RC" is a prostate massager with remote control, providing you more freedom and play options for your partner or yourself. You may play solo or with your partner within a 5 meter range. Spotty RC works on the right spot, intended for P-spot massage (revolving head) and perineum stimulation (vibration). This remote controlled male prostate vibrator may also be used as hands free vibrator. The product is very powerful and the ergonomic shape enables its user to experience unprecedented anal pleasure.
Features:
• Fully covered with soft FDA grade silicone, seamless finish
• Two independent motors, powerful vibration
• With remote control, easy operation
• 5 vibration patterns , 3 revolving functions
• Quiet operation
• USB rechargeable
• Waterproof up to one meter
Specification:
| | |
| --- | --- |
| Materials: | FDA grade silicone |
| Size (mm): | Height: 135mm, Width: 128mm, Diameter: 19mm (at anus), 30mm (revolving head), 36mm (at base) |
| Weight | 0.164kg (net), 0.430kg (gross) |
| Power Source: | Rechargeable battery |
| Charging: | 2.5 hours |
| User Time: | 1~3 hours |
| Contents: | Spotty RC, remote control, user manual, USB cable, luxury gift box |
---
Me ha gustado muchísimo. Fabricado en una sola pieza con mando remoto y un movimiento rotador que hace que sientas un placer muy intenso en la prostata. MUY RECOMENDABLE.
it's mine! - won't give it away anymore
Strong vibrator with many different settings and programs. A massage of the prostate is a special experience, which is possible for every man. In addition to various vibrations, a rotation of the front part can also be set. It's great that it is easy to control with the remote control and that the programs are controlled intuitively. If you give the remote control to your partner, the partner can control the other's stimulation. This is especially nice if you're into something unexpected. It's my first vibrator. I wanted to forego a cheap variant in order not to be disappointed. The price is reasonable and reflects the good workmanship and the abundance of programs. I can only recommend the vibrator to my best friends and you - and I won't give it away anymore.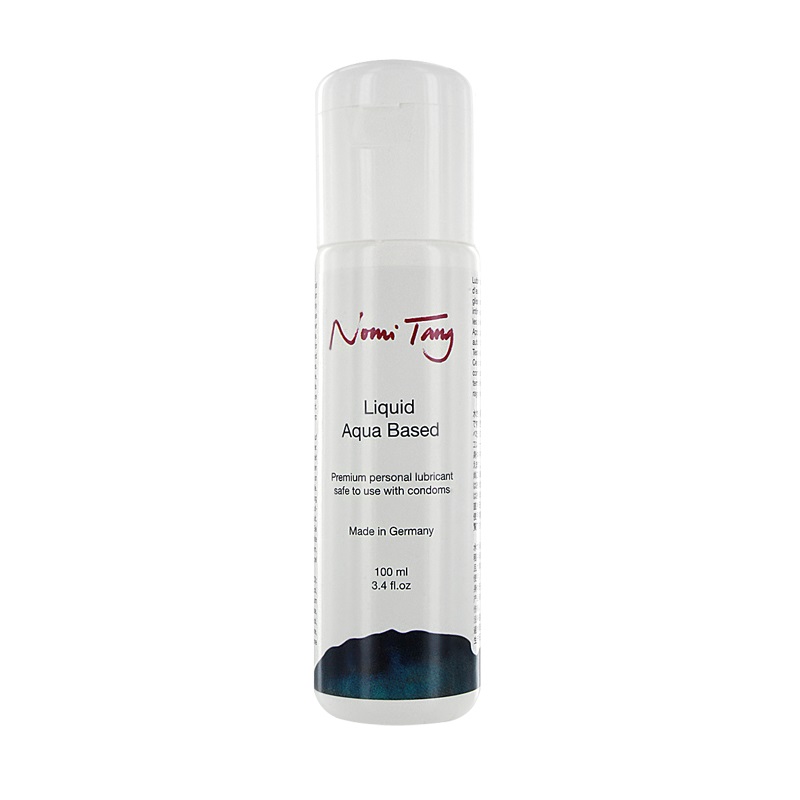 Hands down – personal lubricant is a must-have on every night desk! Not only does a good lube protect your sensitive parts from dry friction, it also enhances the enjoyment of intercourse, whether you are playing with yourself, with a partner or with a pleasure object. Nomi Tang's Liquid Aqua Based is not just a great lubricant for sex with your partner but especially when playing with pleasure objects used for insertion, make sure to use plenty of lubricant. We developed Liquid Aqua Based together with a well-known German cosmetics specialist so that it specifically supports the natural female lubrication. It has been dermatologically tested and is safe to use with condoms and all kinds of toys. Features: • High yield • Non sticky, odorless • Does not leave residue • Safe to use with condoms • Dermatological tested • Made in Germany Specification : Type: Personal Lubricant (water-based) Consistency: Crystal-clear, low viscosity Sizes: 30ml and 100 ml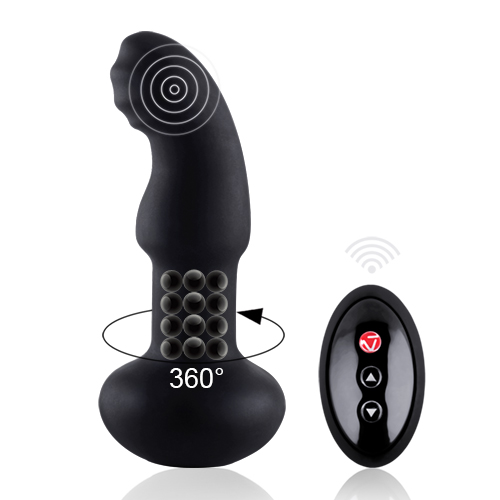 'Pluggy RC' is a special remote controlled dual stimulation butt plug with rotating beads and a vibrating contoured tip, which is perfectly shaped for a precise prostate stimulation. The ball shaped base literally allows sitting and gyrating your way to orgasm - hands free! 'Pluggy RC is the perfect remote controlled male prostate vibrator, which can also be used as hands free vibrator. Features: • Two independent motors, powerful vibration and rotating beads • Spherical base - provides good grip and allows hands free operation • Fully covered with soft FDA grade silicone, seamless finish • With remote control, easy operation • 5 vibration patterns , 5 rotating functions • Quiet operation • USB rechargeable • Waterproof up to one meter Specification: Materials: FDA grade silicone Size (mm): Height: 153mm, Width: 32mm, Depth: 65mm (at base) Weight 0.164kg (net weight), 0.550kg (gross weight) Power Source: Rechargeable battery Charging: 2.5 hours User Time: 1~3 hours Contents: Pluggy RC, remote control, user manual, USB charging cable, luxury gift box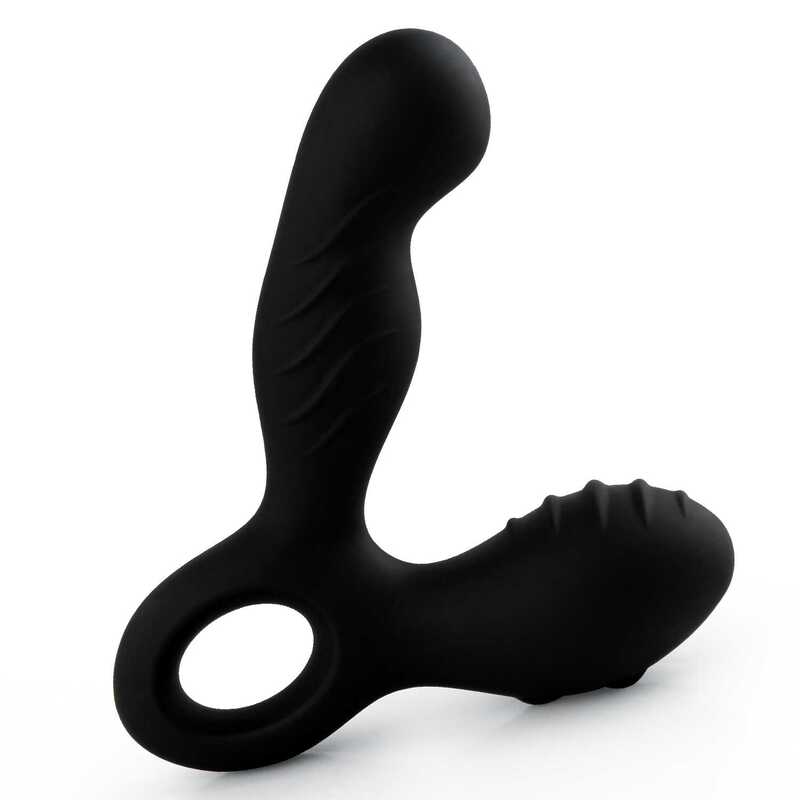 Spotty is one of the most iconic Nomi Tang products, a dual stimulation prostate massager which is 100% covered with FDA grade silicone and rechargeable on a USB port, the massager is fully waterproof up to a depth of 1m. As the name implies, Spotty works on the right spot, intended for P-spot massage (revolving head) and perineum stimulation (vibration). The whole product is seamlessly covered with medical grade silicone which also allows a great experience under water. It comes with 5 different vibration patterns and 3 different revolving functions intuitively controllable with separate controls for each motor. The product is very powerful and the ergonomic shape will help its user to experience unprecedented anal pleasure. Features : • Medical grade silicone • 5 different vibration modes • 3 revolving functions • USB rechargeable • Powerful and quiet operation • Completely waterproof and easy to clean Specification: Materials: FDA grade silicone Size (mm): Height: 135mm, Width: 128mm, Diameter: 19mm (at anus), 30mm (revolving head), 36mm (at base) Weight 0.164kg (net weight), 0.430kg (gross weight) Power Source: Rechargeable battery Charging: 2.5 hours User Time: 1~3 hours Contents: Spotty, user manual, USB cable, luxury gift box