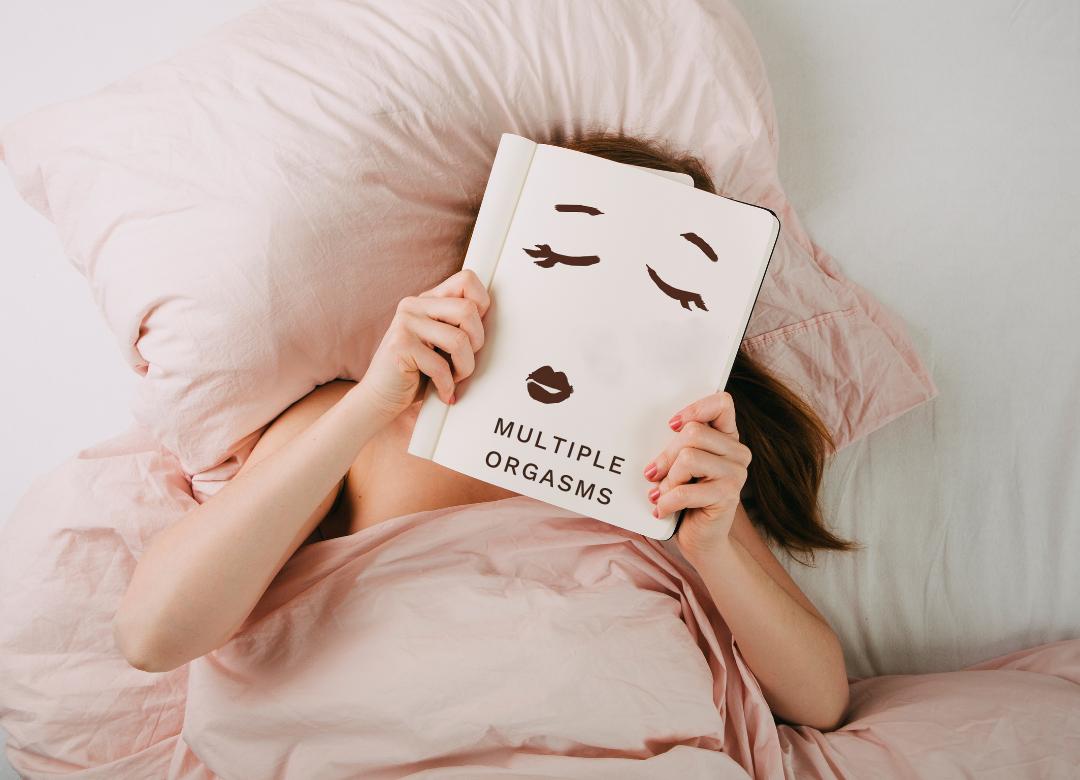 One is never enough - Here's How You Can Achieve Multiple Orgasms
Why have just one when you can have many?! When it comes to sex or self-pleasure, women have one goal in mind: orgasming. And why not? Orgasms feel good, make you feel sexy and are a wonderful release, especially if you are feeling stressed, anxious or overwhelmed.
Now, if you're a firm believer that one "O" is never enough and are willing to do a little experimenting, then let us show you the way. Keep reading to learn more about how to achieve the multiple orgasms.
It is Possible; Women Do Have Multiple Orgasms
First let us say, we're not blind to the fact that many women have trouble having ONE orgasm, let alone two or three during a session. But that doesn't mean that it is not possible. In fact, it's very possible!
70% of women have shared that they have had orgasms during sex and 15% of women have multiple orgasms every time. Studies in the UK have even showed that more than 70% of women had multiple orgasms during sex. Looks like England is doing it right!
So, what is a multiple orgasm? Well darlings, multiple female orgasms occur when a woman has an orgasm, comes down from the high and then moves into another aroused state that once again leads to another orgasm. Not one technique will work for every woman, so it's important to try new strategies and techniques, as well as go along with what feels good for you and for your body.
It's also worth knowing that you can achieve multiple orgasms with a partner and during solo play, especially when sex toys are involved. But for toy use, keep in mind you'll want something with a bendable vibrator, to help you reaches the right places.
With that, we lead you to some of the best techniques that can help you achieve this goal…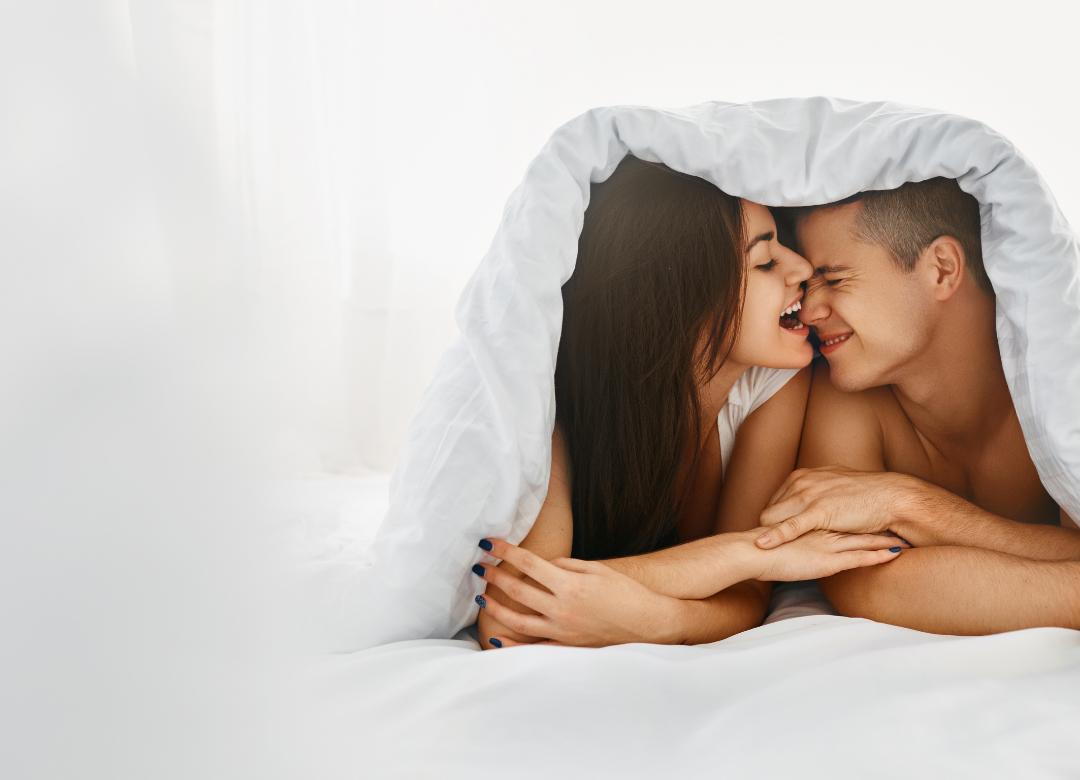 Tips and Tricks to Help You Achieve Multiple Orgasms
As we said before, not every technique will work for you! But it's definitely worth trying and experimenting to get there. Here are some of our favourite and most successful tips on how to achieve more than one "O":
Be Vocal: Tell him, or her, what you like! We orgasm when we feel the most amount of sexual pleasure. So, whether it's your clitoris, butt, or boobs that make you feel the most aroused, let your partner know.
Slow Down: Did you know that it takes men 3 – 7 minutes to climax, but that it takes women up to 20 minutes? Slow down, check your feelings, and relax during sex. This will help you stay in tune, aware, and aroused long enough to reach your end goal. Plus, who wouldn't want to spend more time having sex?!
Keep Your Clitoris Stimulated: For most women, the clitoris is the way to climax. So, whether you're having anal or vaginal sex, be sure to check in and continue constant clitoris stimulation. A great option for this is also adding in sex toys like the
Flex Bi
. It's easy to bend into position so you can achieve continued clitoris stimulation.
Visualize The End Result: You may be thinking too much when having sex! We've all been there, and it happens to the best of us. But during sex, it's important to stay connected with your body, breath, and partner. Try thinking about and visualizing the end result as well as staying in tune with your body, breathe and emotions. This will help you stay in the moment!
Try Different Sexual Stimulations: Sex is actually not the only way to achieve an orgasm! Enjoy foreplay and try touching your partner, and having them touch you, in different ways. Remember, half the fun is experimenting!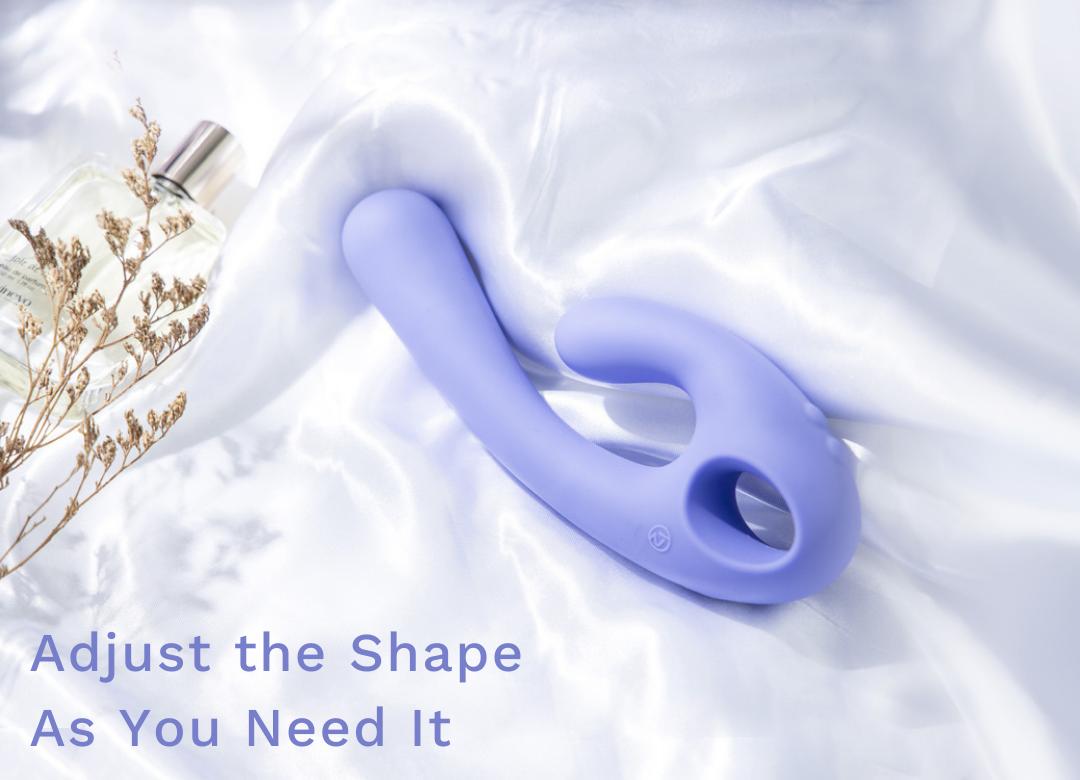 Bring On Out the Sex Toys!
Did you know that half the women who play with sex toys, either alone or with a partner, tend to have multiple orgasms? AND, according to a 2018 study, many women found it easier to orgasm more frequently through masturbation.
One of our latest favourite tools for this is the
Flex Bi
! Complete with a bendable vibrator, this toy can easily be adjusted to your unique body, allowing you to create the shape that will help you stay aroused and achieve multiple climaxes. It also has two strong motors as well, so you can pick the vibration that feels good for you!
The best part? You are totally in control. Move it, bend it, and pick the speed that creates magic. Remember, when you continue stimulation, and when it constantly feels good, you'll be able to achieve multiple climaxes!
So darling, have no fear, multiple orgasms are definitely possible and worth achieving. Try out the
Flex Bi
(made to make multiple female orgasms) or some of our tips, tricks, and techniques and remember to enjoy the ride. The more present you are, the easier it will be to achieve multiple orgasms. Enjoy!