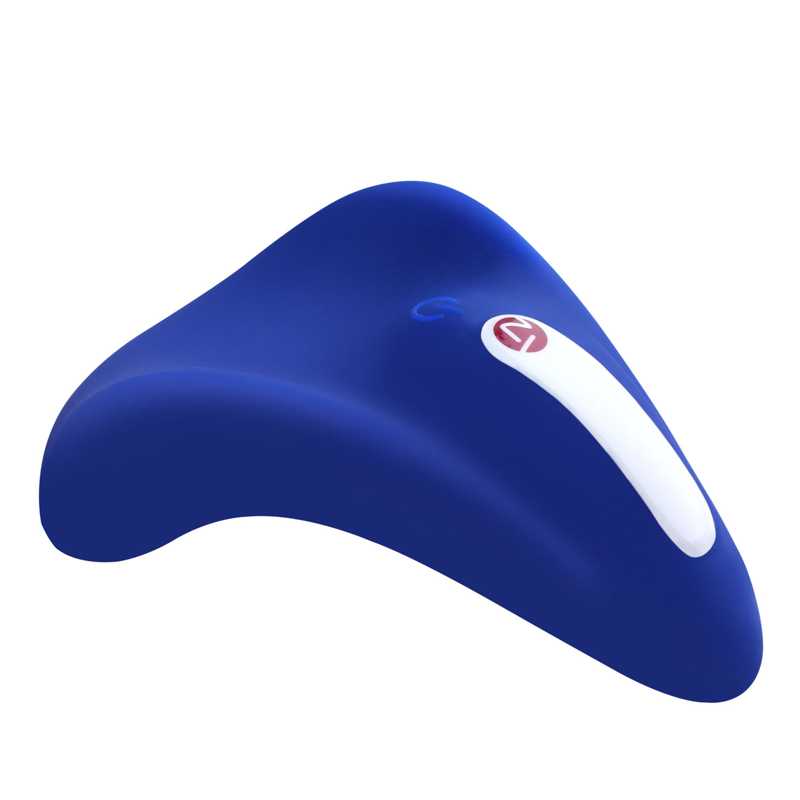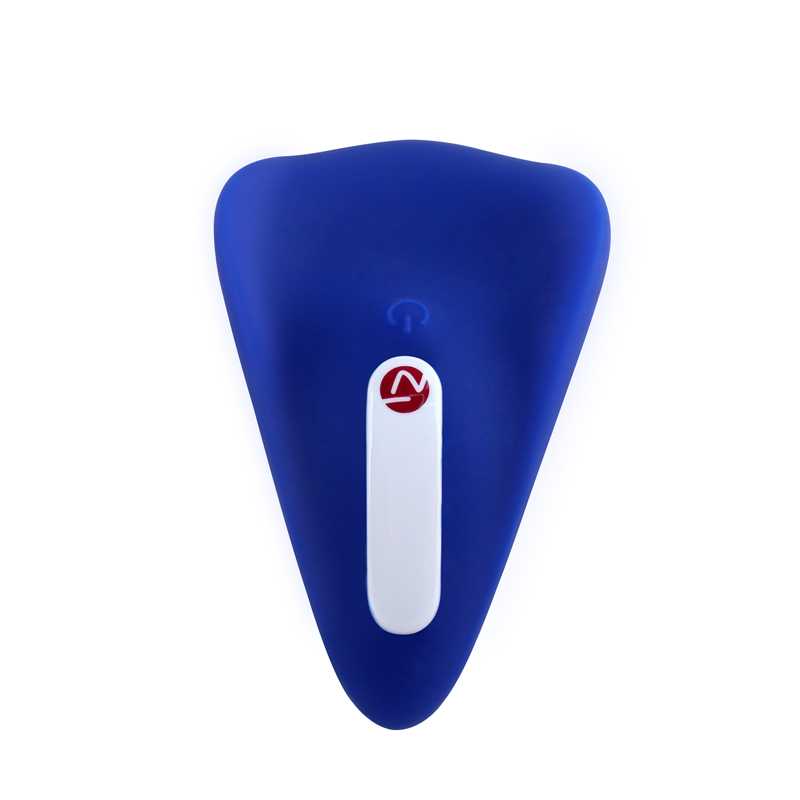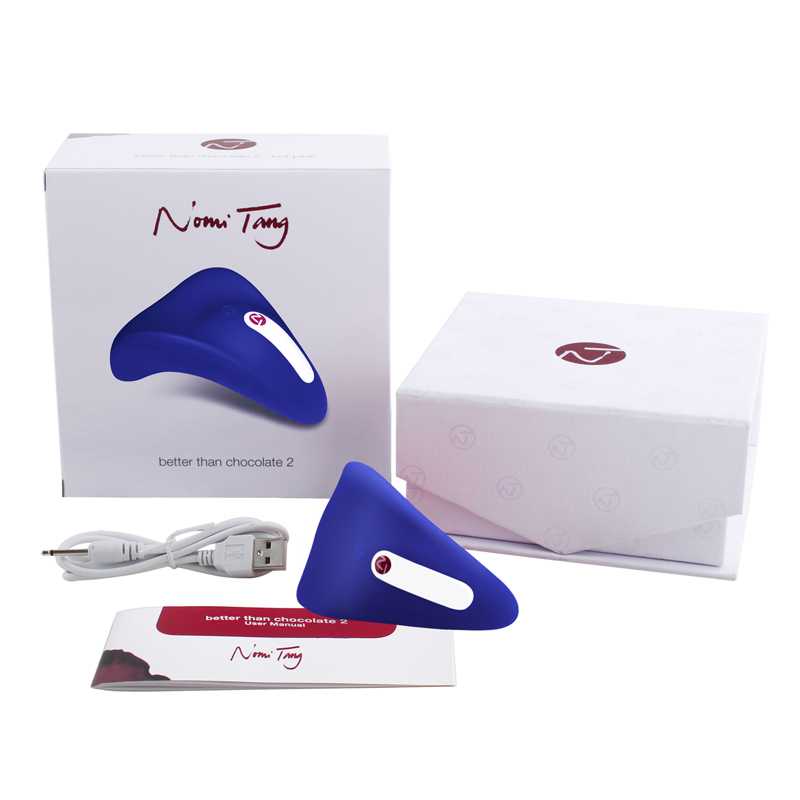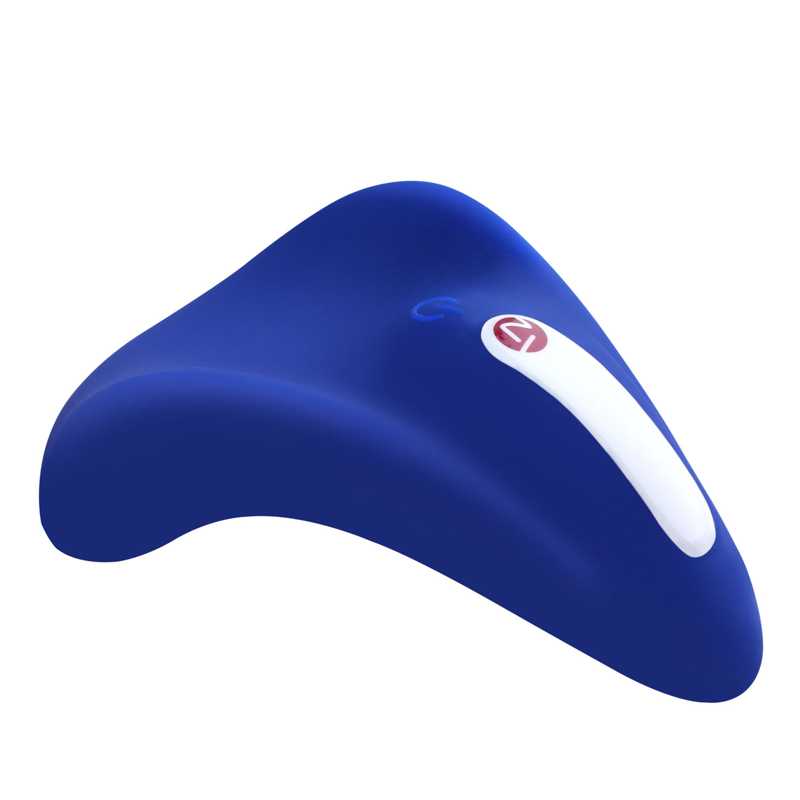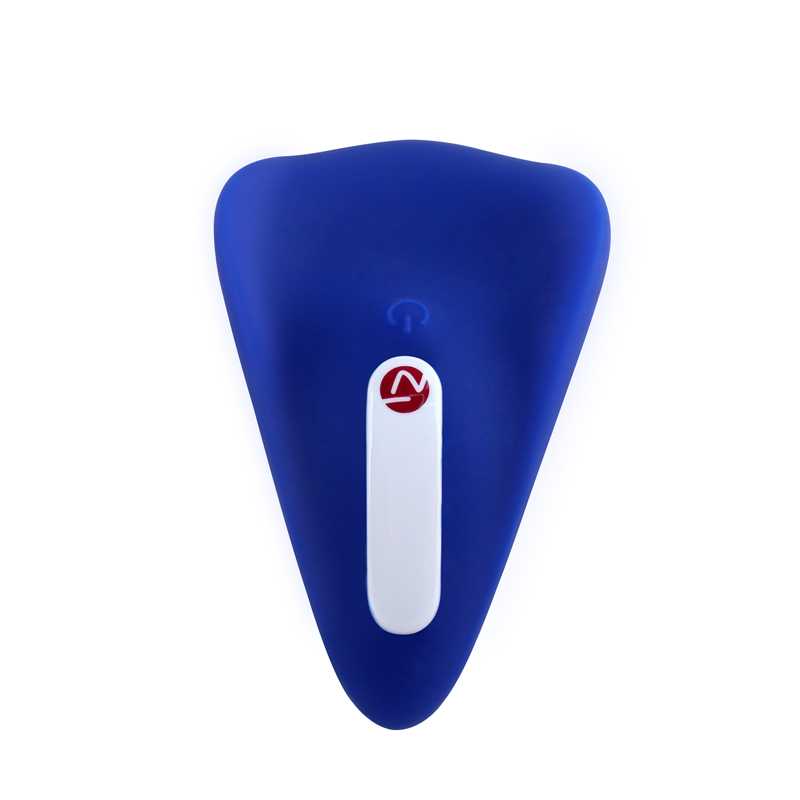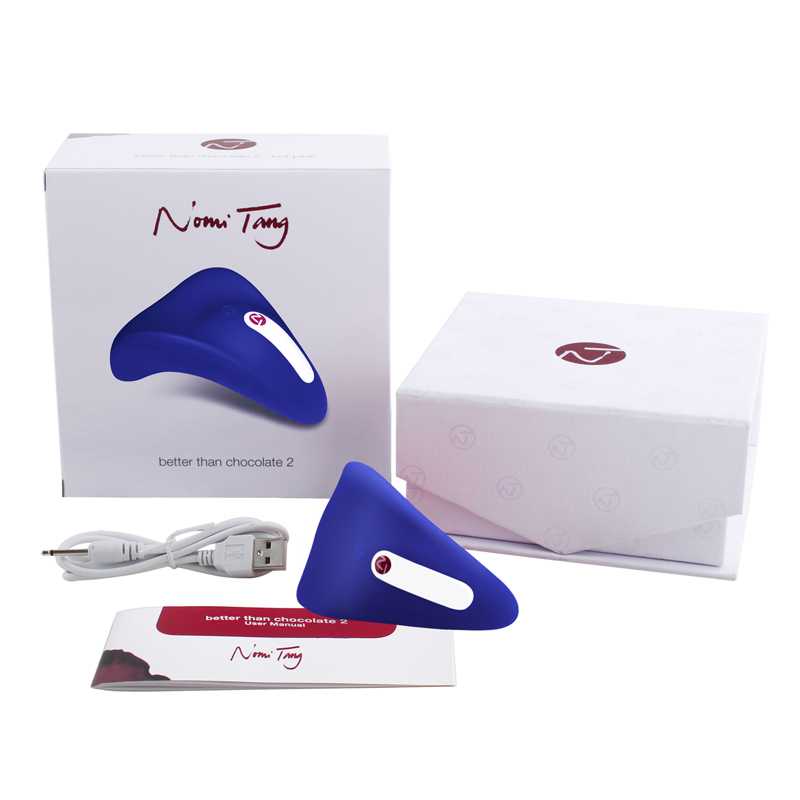 Available, delivery time 5 days
Product number:
NT-ML-003-bl
Product information "Better than Chocolate 2"
'Better than Chocolate 2' is designed to stimulate the clitoris and other sensitive body parts. The design of 'Better than Chocolate 2' is a largely improved and rechargeable version of the original 'Better than Chocolate', whose ergonomic design earned the 'red dot design' award. Its shape perfectly fits against the human body and is comfortably to hold in the hand.
Featuring a high quality soft silicone surface, 'Better than Chocolate 2' comes with five powerful vibration patterns and the intensity can be adjusted with a simple stroke with your finger on its touch sensitive area. The compact size makes 'Better than Chocolate 2' an ideal travel companion.
Features:
• Ergonomic Designer clit vibrator
• Speed adjustment with i-touch control
• Powerful vibrations and quiet operation
• 5 vibration patterns
• FDA grade silicone
• Rechargeable
• Waterproof up to one meter
Specification:
| | |
| --- | --- |
| Material: | FDA grade silicone |
| Size (mm): | 85mm x 47mm x 42mm |
| Control Type: | Touch Slider and control button |
| Weight: | 56g (net weight), 230g (gross weight) |
| Power Source: | Rechargeable battery |
| Charging: | 5 hours |
| User Time: | 2~4 hours |
| Contents: | Better than Chocolate 2, user manual, USB cable, luxury gift box |
---
Quite literally better than chocolate!
this external vibrator is quite literally better than chocolate ! It fits perfectly between your legs, and essentially does all the work for you - this one is definitely for my pillow princesses! Love love looooove x
The best device we ever had!
Small, top quality, easy manageable, smooth finish. Chocolate adieu - better than chocolate ?!
This is one of the best, such a great toy for both beginners and those more experienced! Super quiet, sleek and keeps a lasting charge! Have since recommended to all of my friends !
I was delighted with this product. Being able to change the settings by a stroke gives for a more sensual experience. I personally struggle holding some sex toys at times due to dexterity problems, but the Better Than Chocolate solves this problem because I can place it inside my underwear let it cup my vulva, then relax and enjoy. I highly recommend this vibrator for external sensual stimulation.
Wonderful toy! It's pretty intuitive to use and very comfotable. It offeres just the right amount of clitoral stimulation, but what I love best about it is that it isn't just all about the clitoris, the intuitive shape allows you to play around and stimulate any area that pleases you and when on the clitoris it still stimulates the entire sex organ! I had previously bought a satisfyer (clit suction vibrator) and that was a bit too much pressure on the clitoris for my liking, I never could make it work for me. This toy gives me exactly what I was missing from the satisfyer - more freedom and a greater surface area (it's also a different type a stimulation from the suction which I perfer). And it's wonderful for partner play - easily small enough to fit between two bodies without it being bothersome and because of the shape, even when the movements during intercore cause the toy to move around a bit you don't lose the stimulation immediately which I love! All in all I'm surprised by how much I love this toy!
i love my Better than Chocolate 2! I find toys sometimes get awkward to hold but the shape of this sits so perfectly in your palm. I love the touch keypad and it makes it so easy to up the power without having to remove it at that cruical time! Strong vibrations put not over powering for the hand. Charges with a usb and it's small size is handy to fit in a handbag! Highly recommended!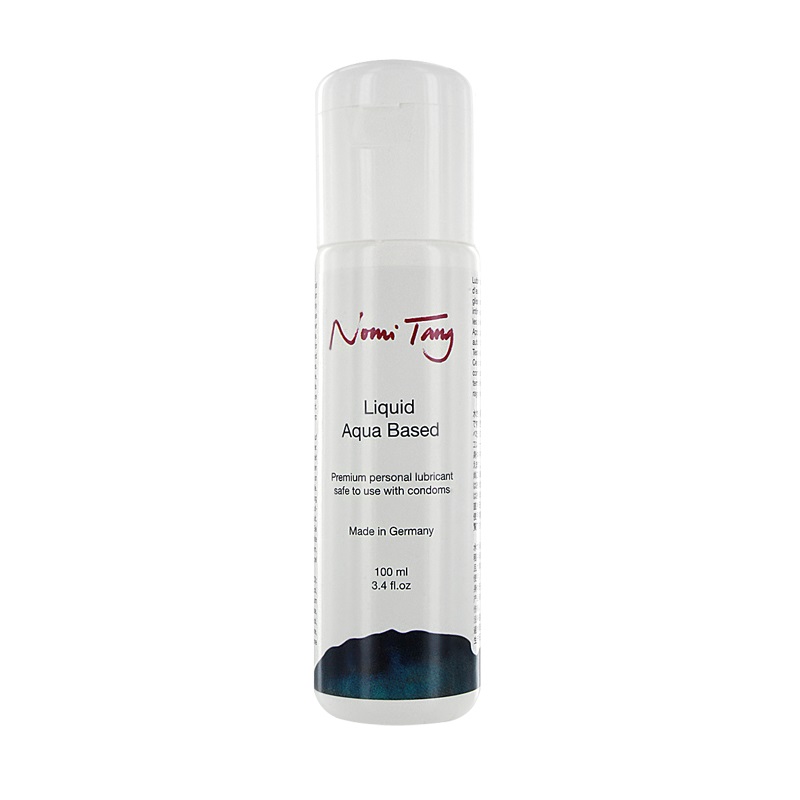 Hands down – personal lubricant is a must-have on every night desk! Not only does a good lube protect your sensitive parts from dry friction, it also enhances the enjoyment of intercourse, whether you are playing with yourself, with a partner or with a pleasure object. Nomi Tang's Liquid Aqua Based is not just a great lubricant for sex with your partner but especially when playing with pleasure objects used for insertion, make sure to use plenty of lubricant. We developed Liquid Aqua Based together with a well-known German cosmetics specialist so that it specifically supports the natural female lubrication. It has been dermatologically tested and is safe to use with condoms and all kinds of toys. Features: • High yield • Non sticky, odorless • Does not leave residue • Safe to use with condoms • Dermatological tested • Made in Germany Specification : Type: Personal Lubricant (water-based) Consistency: Crystal-clear, low viscosity Sizes: 30ml and 100 ml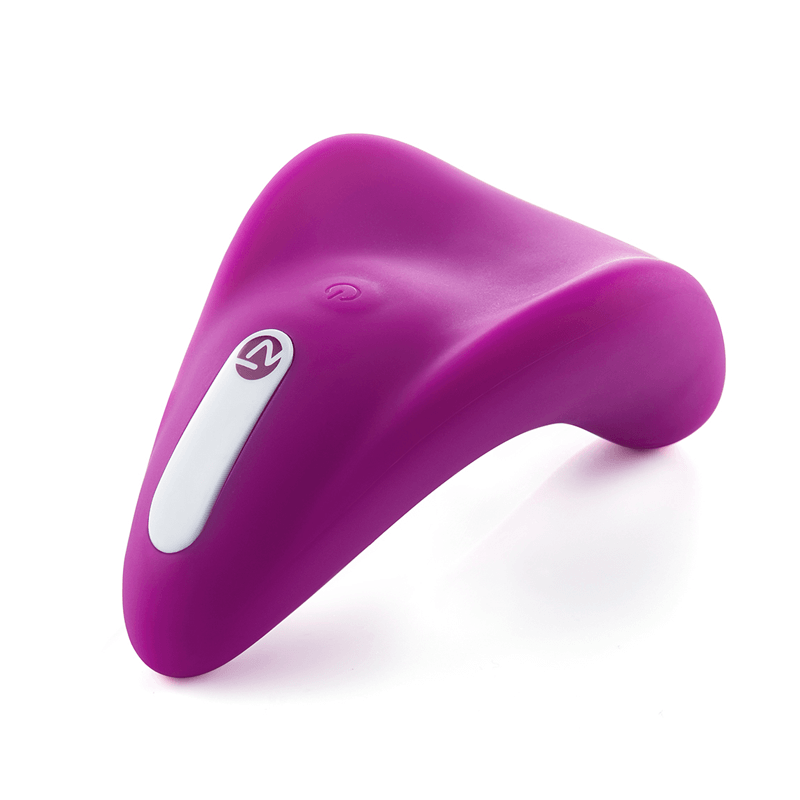 The 'Better than Chocolate Classic' is the preferred vibrator for clitoral stimulation.The design of 'Better than Chocolate Classic' is a largely improved and rechargeable version of the original 'Better than Chocolate', whose ergonomic design earned the 'red dot design' award. Its shape perfectly fits against the human body and is comfortably to hold in the hand. Featuring a high quality soft silicone surface, 'Better than Chocolate Classic' comes with 8 powerful vibration patterns and the intensity can be adjusted with a simple stroke with your finger on its touch sensitive area. Features : • Ergonomic Designer clit vibrator • Speed adjustment with i-touch control • Powerful vibrations and quiet operation • 8 vibration patterns • FDA grade silicone • Rechargeable • Waterproof up to one meter Specification : Material: FDA grade silicone Size (mm): 110mm x 62mm x 58mm Control Type: Touch Slider and control button Weight 111g (net weight), 250g (gross weight) Power Source: Rechargeable battery Charging: 5 hours User Time: 2~4 hours Contents: Better than Chocolate Classic, user manual, USB cable, luxury gift box