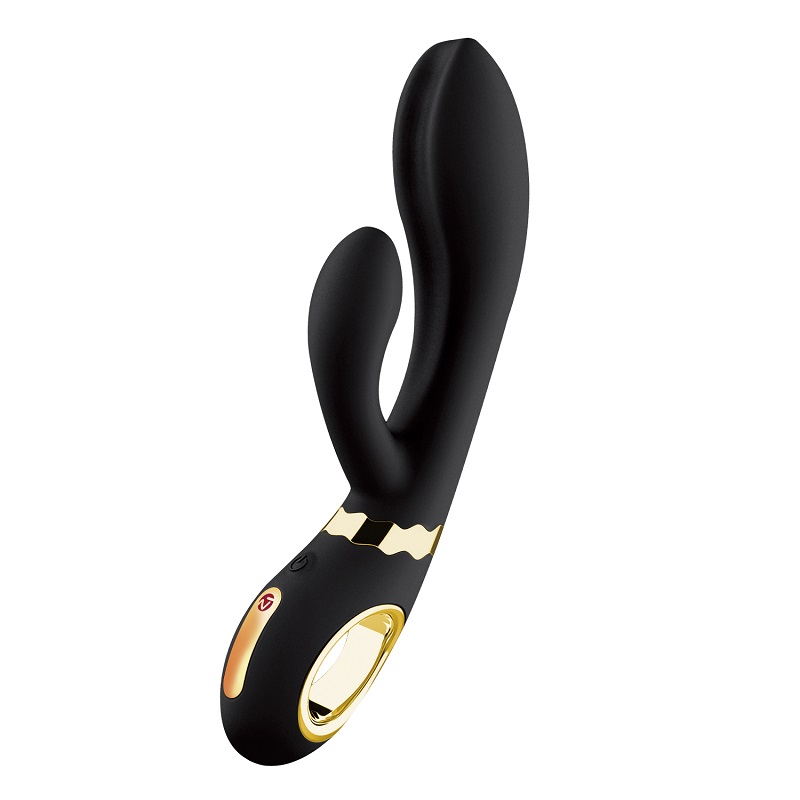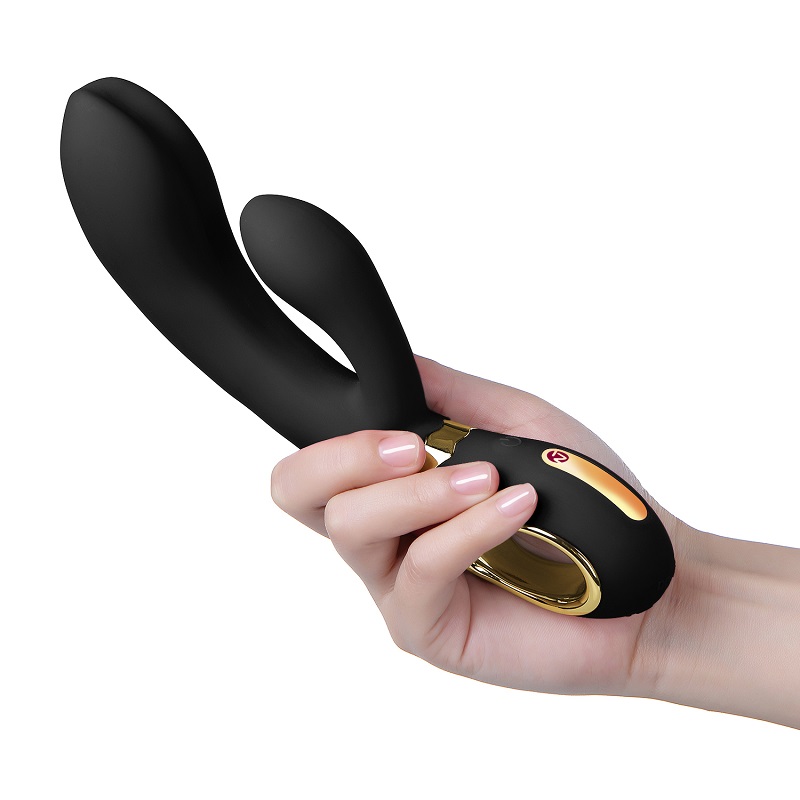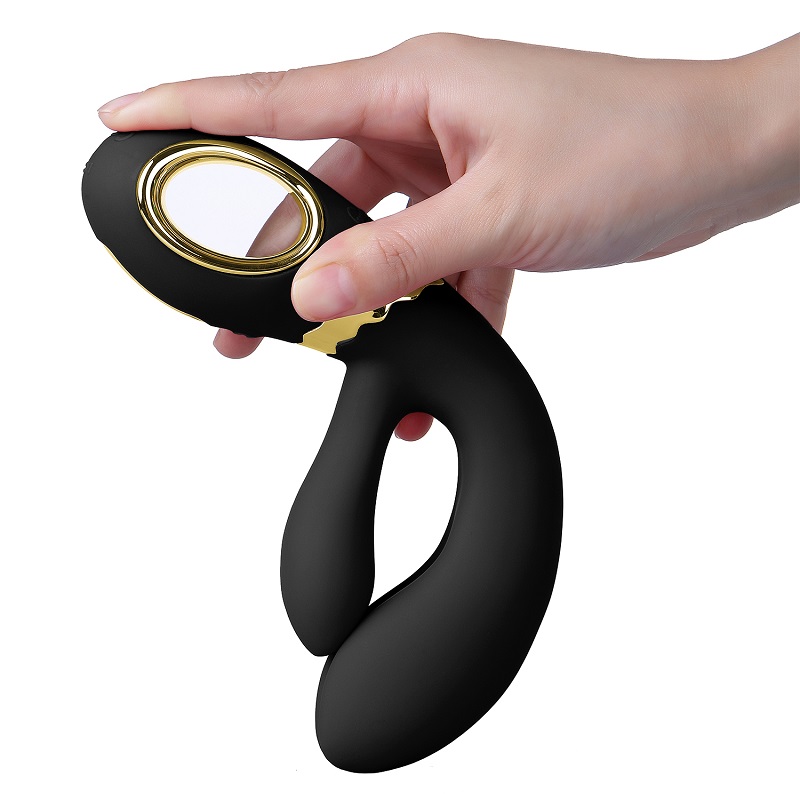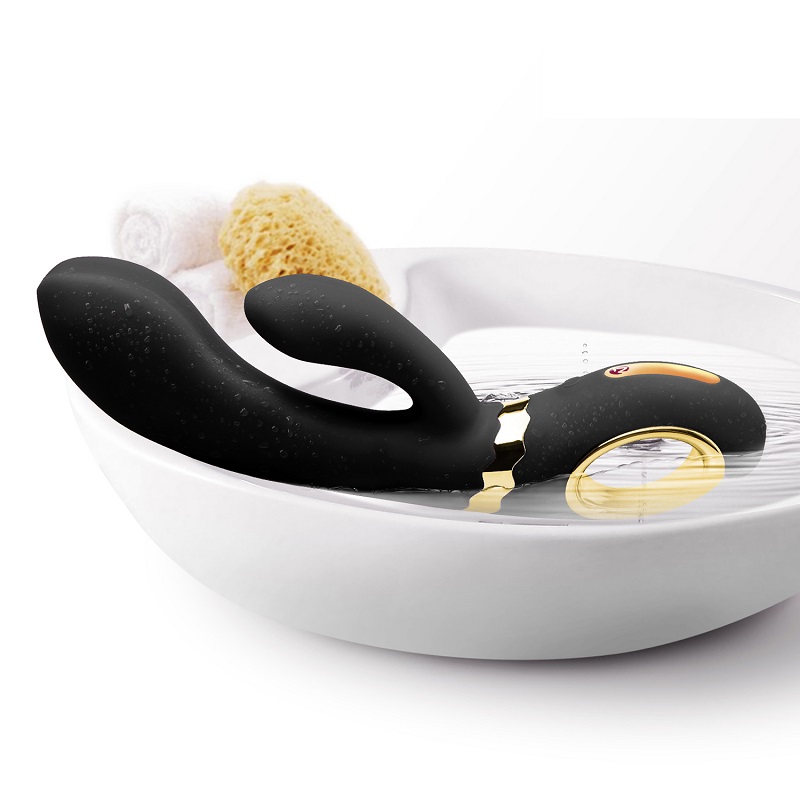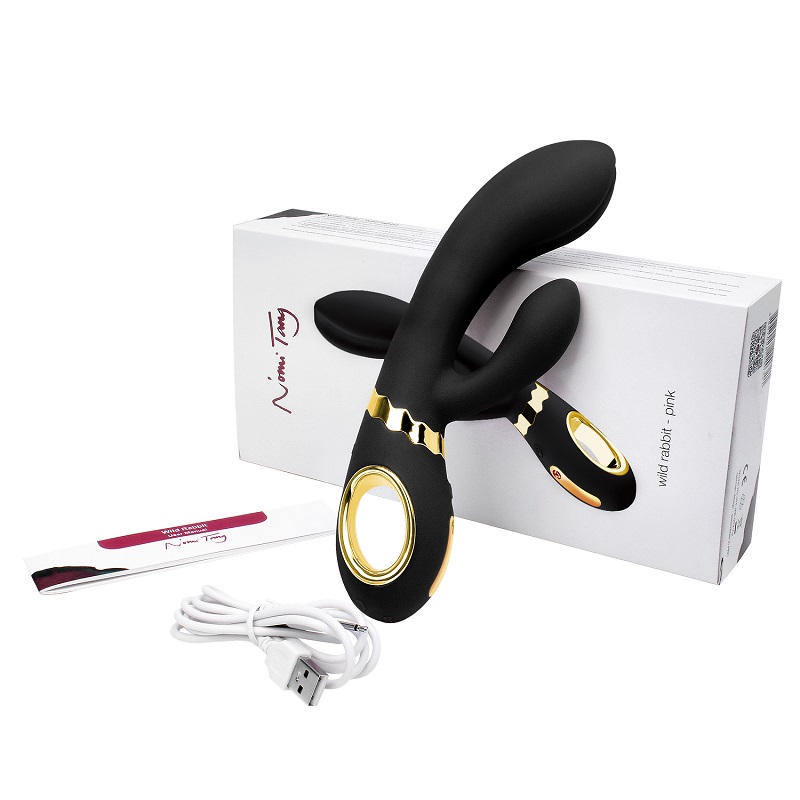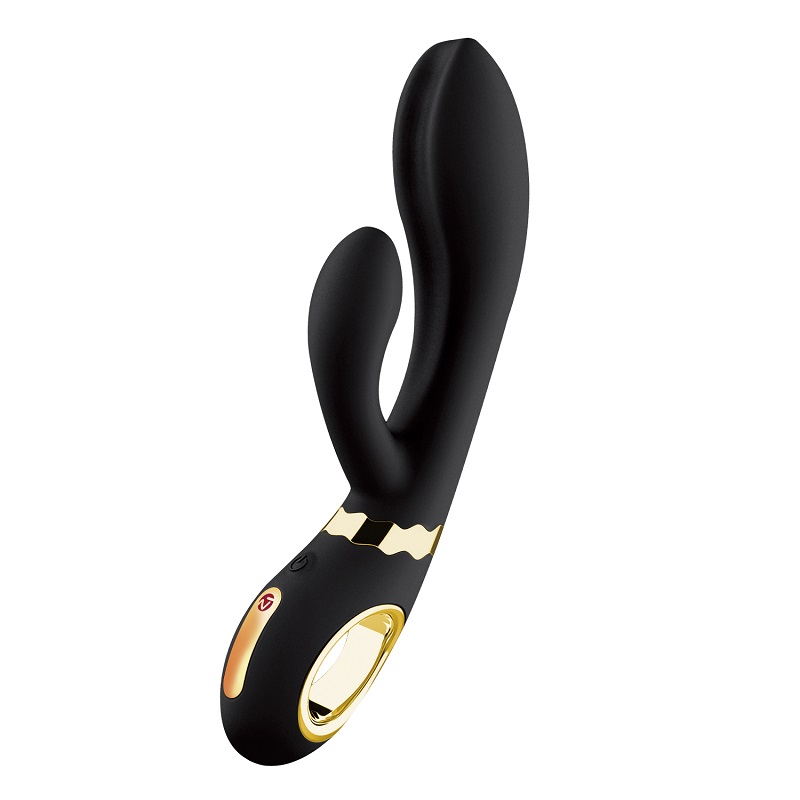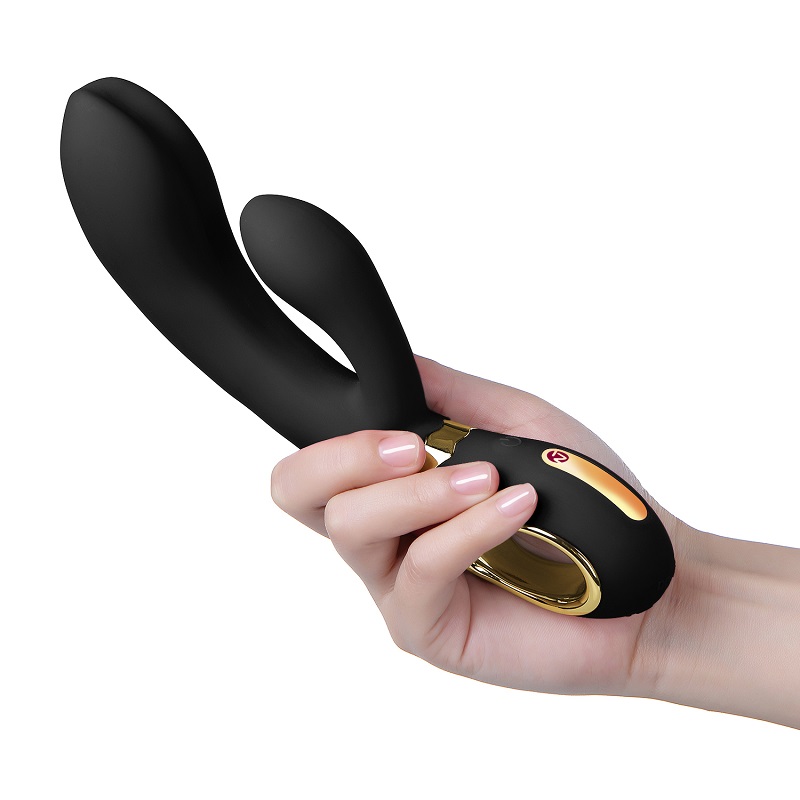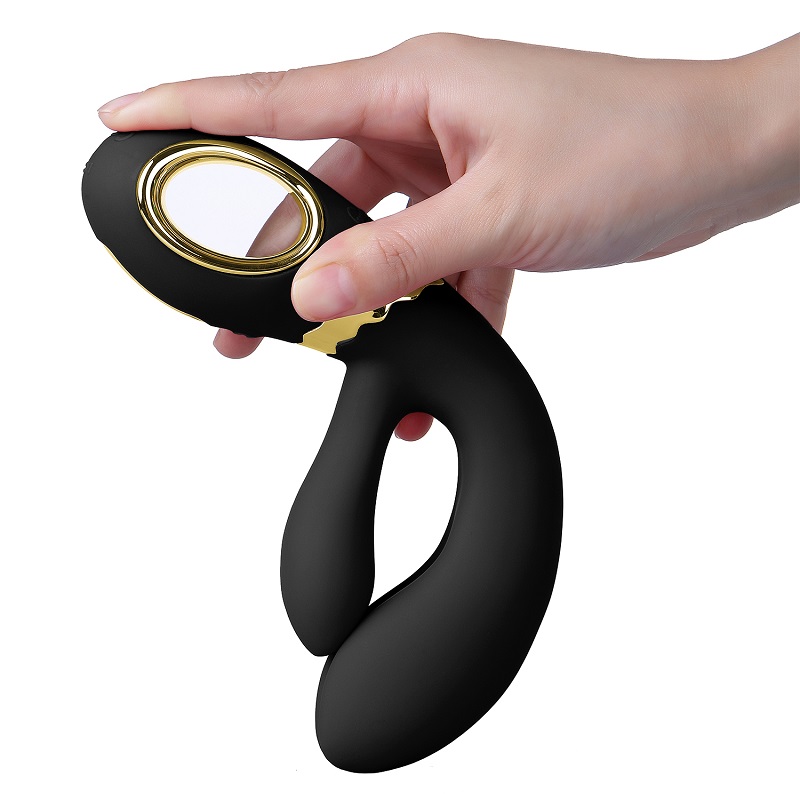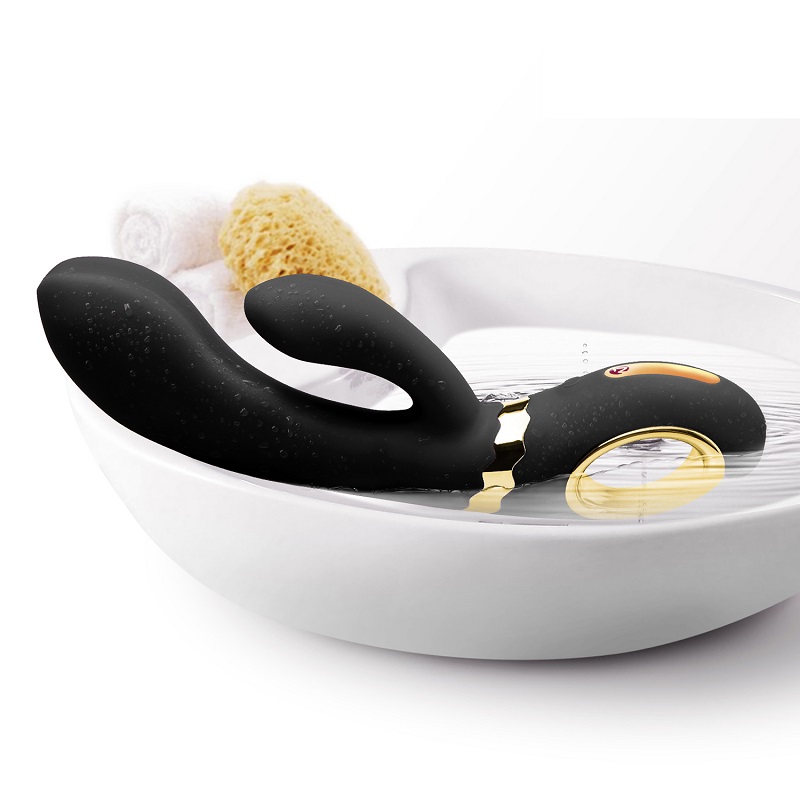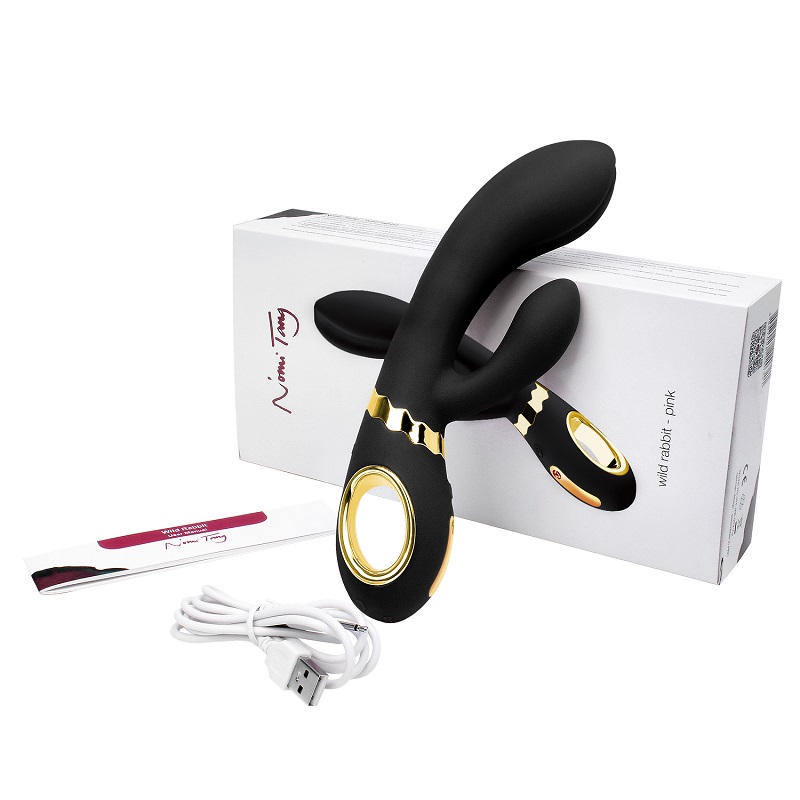 Free shipping
Available, delivery time 5 days
Product number:
NT-MB-003-bk
Product information "Wild Rabbit 2"
Inspired by Newton's cradle, featuring three very powerful motors creating a sensation of travelling and looping vibrations inside and out, resulting in an ultimate screaming O! Wild Rabbit 2 is a rechargeable rabbit vibrator for G-spot and clitoral stimulation with i touch slider and offers an extraordinary appearance with a symmetrical groove, designed to explore through sensitive friction. There is a groove running inside the curve, which is echoed in the outside clit arm. The genius groove is in the center of the shaft so your sensitive points are almost engulfed by the groove, providing stimulation on either side of your clitoris and G spot.
Wild Rabbit 2 is made with soft and medical silicone material. This sex toy rabbit features a soft and flexible shaft. It provides a natural contour that fits the body as well as the vagina perfectly and it is still firm enough to give you enough stimulation for the G spot and the clitoris.
Features :
• A special symmetrical groove designed to explore through sensitive friction
• Three very powerful rumbling motors, with traveling vibrations
• 10 vibration patterns
• Medical grade silicone
• i-touch slider to control the intensity
• Quiet operation
• USB rechargeable (USB charging cable included)
• Waterproof up to one meter
Specification:
| | |
| --- | --- |
| Material: | FDA grade silicone, ABS |
| Control Type | Touch Slider and control button |
| Size: | Height: 210mm, Width: 38mm, Depth: 110mm |
| Weight: | 210g (net weight), 450g (gross weight) |
| Power Source: | Rechargeable battery |
| Charging Time: | 2 hours |
| Operation Time: | 50 minutes |
| Contents: | Wild Rabbit 2, user manual, USB cable, luxury gift box |
---
I love this rabbit vibrator, as it is powerful what I wanna, especially #5, felt amazing!
I have several self pleasuring toys, but I have to say this is my new favorite! It has given me the most intense orgasms that I have EVER had!! THANK YOU THANK YOU THANK YOU!
Such a good product, so happy with it! Have recommended it to everyone I know. Thank you NomiTang !!! ?
I was deliriously happy when I realized the clitoral arm lined up perfectly with my clit. Y'all don't understand. I've struggled with rabbit after rabbit because they never line up. Whoop whoop!
I love it. The power is strong, deep, and rumbly. The internal arm (with that amazing groove) hits my G-Spot perfectly. The clitoral arm seems like it was made specifically for my body. Again, that groove that runs up its center is A+, fitting nice and snug around my clit, with exactly the right amount of (strong) power my clit adores.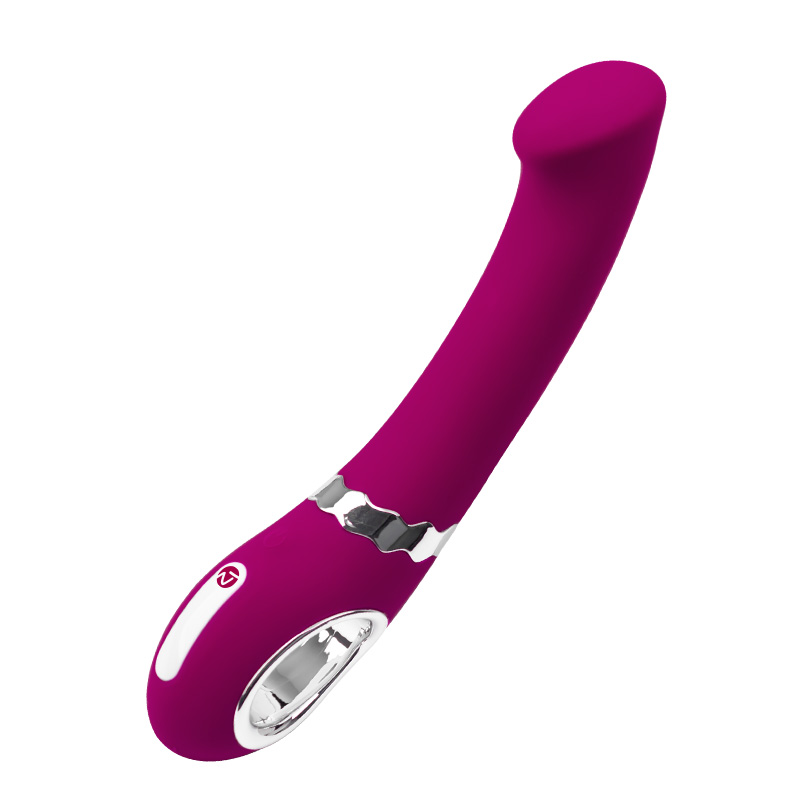 Getaway Plus 2, the latest member of Nomi Tang's popular G-spot vibrator family Getaway, comes with a flexible shaft, a rechargeable battery and an upgraded touch control system. Getaway Plus 2 is not just one of Nomi's most beautiful products, it also has been designed to deliver a superb performance on the G-spot, which certainly makes it everyone's new darling. Getaway Plus 2 features a very smooth surface made of especially soft silicone and the flexible shaft is bendable so it can adapt comfortably any play position. Its curved and flattened tip accurately targets your G-spot perfectly, maximizing your pleasure during G-spot stimulation, penetration and exploration of your intimate zones. The flattened tip also works great to stimulate your clitoris and other intimate zones. With the help of Nomi Tang's characteristic touch control system the vibrations can be controlled intuitively and precisely. The product is crafted of medical grade silicon, it is very silent and waterproof up to a depth of 1 meter. Features: • Flexible shape and soft material • Innovative i-touch control • Perfect curve for precise G-spot pleasure • 5 powerful vibration patterns • Ideal for internal and external stimulation • Medical grade silicone • Waterproof up to one meter • USB rechargeable Specification : Material: FDA grade silicone Control: Touch Slider and control button Size: Height: 190 mm, Width: 30 mm, Insertable Length: 115 mm Weight: 121g (net), 420g (gross) Power supply: Rechargeable battery Charging time: 5 hours Operation time: 2 hours Content: Getaway Plus 2, operation manual, USB charging cable, luxury gift box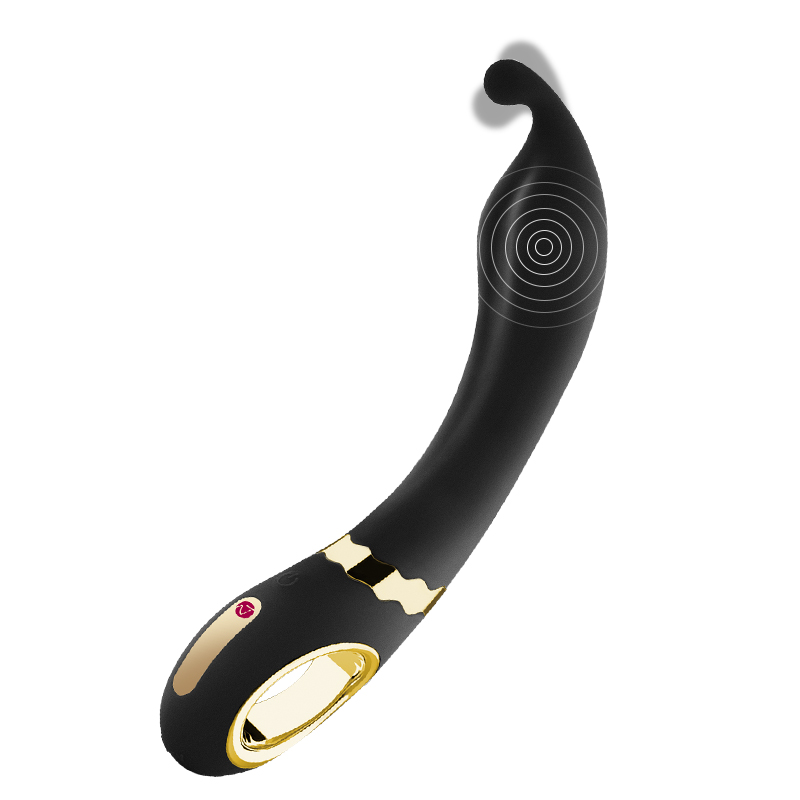 "Tease" elevates women's pleasure to a whole new level. The exquisite curved design and the flexible "finger" combined with titillating vibration enable intense internal and external stimulation. "Tease" is a waterproof G spot vibrator which can also be used for clitoral stimulation. Features : • For vaginal, clitoral, anal and penis stimulation • The exquisite curved design and the flexible "finger" combined with titillating vibrations allow intense internal and external stimulation. • The motion of the vibrating teasing ear provides a whole new experience. • 5 powerful and rumbling vibration patterns • Innovative touch slider • Soft and flexible silicone material • Quiet operation • Rechargeable and waterproof up to one meter Specification : Material: FDA grade silicone Size: 200mm x 33mm Control Type: Touch Slider and control button Weight 100g (net weight), 375g (gross weight) Power Source: Rechargeable battery Charging: 2 hours User Time: 1~2 hours Contents: Tease, user manual, USB charging cable, luxury gift box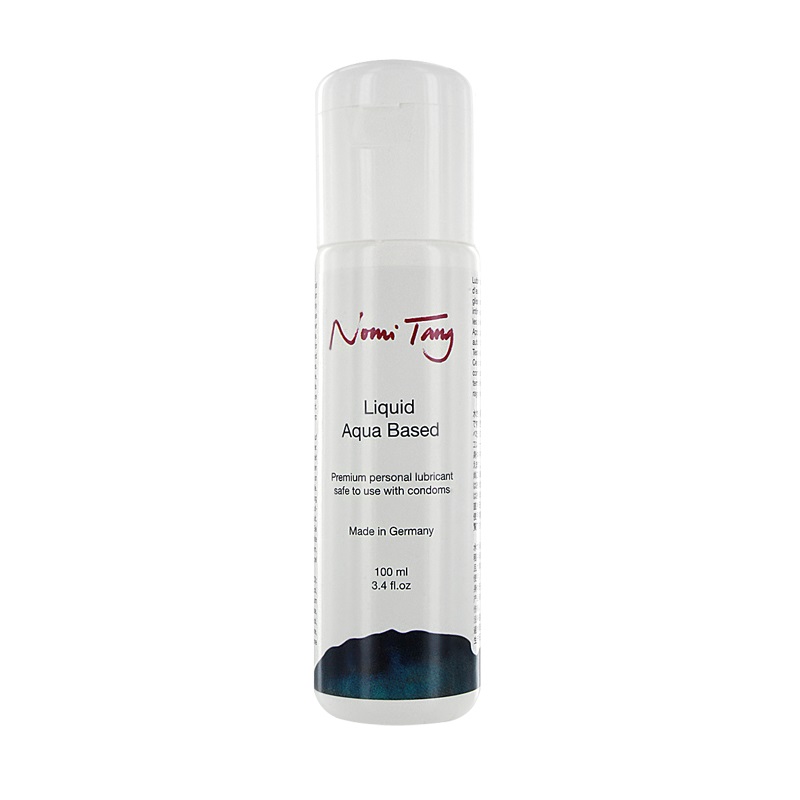 Hands down – personal lubricant is a must-have on every night desk! Not only does a good lube protect your sensitive parts from dry friction, it also enhances the enjoyment of intercourse, whether you are playing with yourself, with a partner or with a pleasure object. Nomi Tang's Liquid Aqua Based is not just a great lubricant for sex with your partner but especially when playing with pleasure objects used for insertion, make sure to use plenty of lubricant. We developed Liquid Aqua Based together with a well-known German cosmetics specialist so that it specifically supports the natural female lubrication. It has been dermatologically tested and is safe to use with condoms and all kinds of toys. Features: • High yield • Non sticky, odorless • Does not leave residue • Safe to use with condoms • Dermatological tested • Made in Germany Specification : Type: Personal Lubricant (water-based) Consistency: Crystal-clear, low viscosity Sizes: 30ml and 100 ml